Running out of saree captions to go with your stunning selfie? It's time to up your social media game! A beautiful picture needs to be accompanied by an equally sassy caption to garner those likes and reactions. So, what if you stumbled upon a little writer's block, we have a bunch of original options for you to choose from!
If it's not a saree, it's not elegant! #SareeNotSorry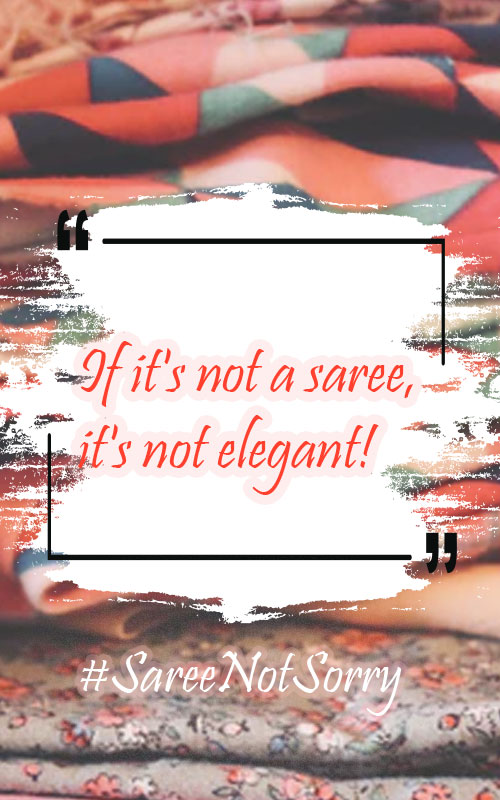 2. When in doubt, drape a saree! It's elegant, it's beautiful & it's unapologetically me. #SareeSpeak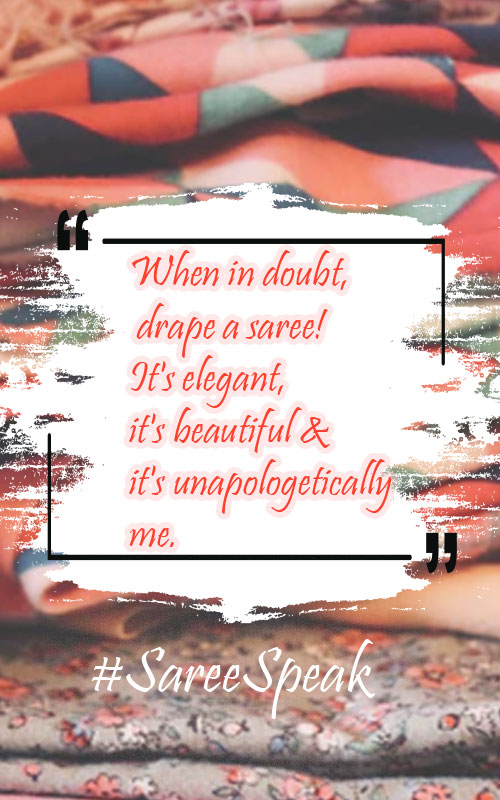 3. I like my #Sareefi, the way I like my coffee- bold with a hint of filter! #SareeSelfie #SareeQueen
4. Magic in every weave- that's a saree for me! #SareeMagic
You may also like: 8 Check Points Before Getting Your Saree Blouse Stitched
5. Nothing emanates femininity better than a saree draped beautifully. #KeepItReal #SareeStories
6. I don't wear a saree only on occasion; I wear it to parties, to hangouts and any place that demands a little elegance. #SareeAddict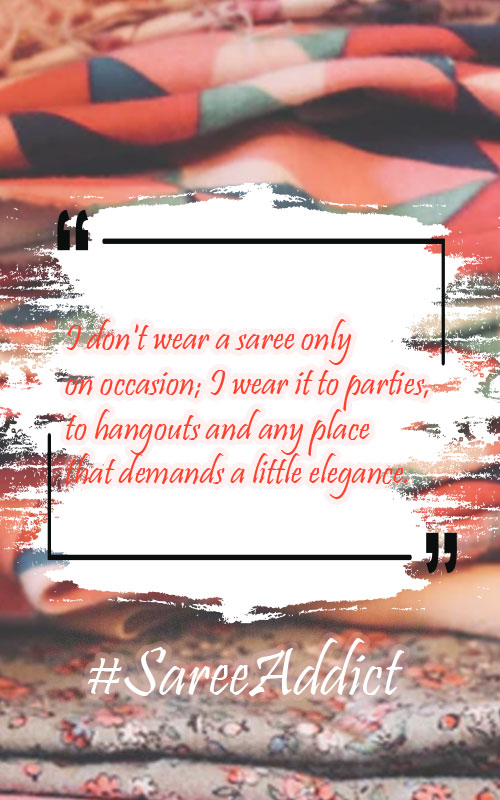 7. Nothing brings out your inner Goddess better than a gorgeous saree draped to perfection. #ChannelYourInnerGoddess #SareePerfection
You may also like: Ultimate Saree Draping Tricks To Look Slim And Tall
8. Life is not a Bollywood movie & my saree doesn't get entangled in your watch! But, I still look like a heroine in it. #SareeTalks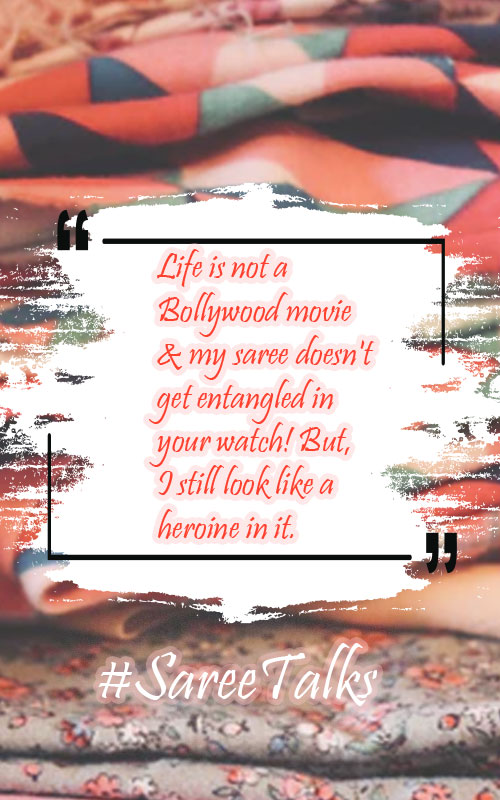 9. If I were getting money every time I draped my saree perfectly, I would be a millionaire by now! #SareePerfection
10. They say it's difficult to walk a mile in a saree. I sleep, eat, run around and dance in it! #SareeBae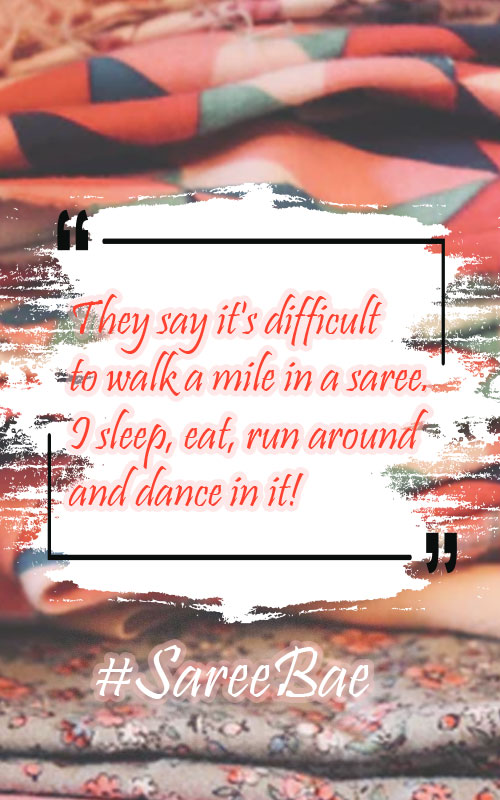 Do you want to suggest your saree caption ideas?  We would love to read them in the comments section below.