Wearing a saree has become so sporadic in the present way of life that usually by the time you want to repeat your saree, it's already either out of trend or the blouse doesn't fit anymore. So, whether you want to buy a new saree or plan to get a new blouse for the saree that has been hanging in your closet since forever, here are a few things to keep in mind before you actually get the blouse stitched.
1. Get the basics straight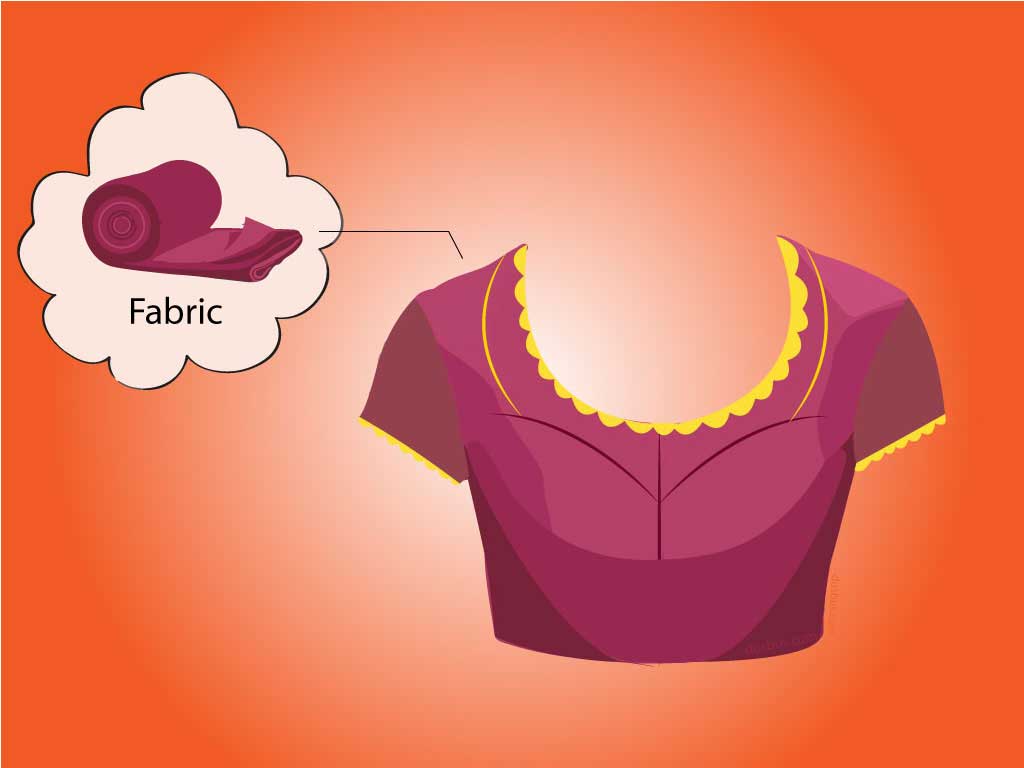 The fabric and design are the basics of the blouse that you need to figure out for yourself. Choose the fabric and blouse design keeping the season, occasion, fabric of the saree and your upper body shape in mind. For women with upper body fat, thin fabrics are always recommended. For an ornate saree, simpler blouse designs are the best bet so they do not steal your saree's thunder. Do not go for a deep neckline if you have a slender torso. An elaborate blouse design works well with a plain or bordered saree. These are the few basics that will help you choose the fabric and finalize the blouse design.
2. Accessorize it right
You are underdressed for a wedding if your saree blouse isn't accessorized enough. You'll be surprised by the myriad options for blouse accessories such as lace, neck design patch, kundan and pearl strings, blouse back accessories, satin flowers, tussled hangings, latkans and what not. Usually these blouse accessories are available at most fashion boutiques and tailors but you can always buy them either online or at the artificial jewellery store near you. So, pick the ones that go well with your saree design and occasion.
3. Sizing guide for perfect fitting
Unless you are living in a corner of the world with access to body measurement technology, you'd want to personally visit your boutique and give your measurements instead of sending a measurement blouse. No blouse fitting can come out flawless with a measurement blouse unless your size hasn't changed even by a millimeter and the fabric and style are also the same as your sample blouse. It is always better to give your measurement to ensure your blouse comes out to be of perfect fitting. You can also ask your seamstress to point out the exact point of the measured neckline, sleeve length, back, etc so you can decide on the length better.
4. Bra left and right
When you visit your tailor or boutique, wear your most comfortable bra, or preferably the one you plan to wear with your blouse. In the times of push up bras and minimize bras, measuring the right size can be pretty complicated and hence, wearing a comfortable bra is indispensable.
Also, your tailor might suggest stitching a padded blouse but unless you are super adjusting and wouldn't mind the ill-fitting, avoid the padded blouses as the pad might never be at the right place, uncomforting you as long as you wear the blouse. For backless blouses, you can either opt for adhesive bra or be very particular with your tailor about the padded blouse.
5. Tried and tailored
Avoid picking up a new tailor for your blouse. There's something about hairstylists, threading lady, golgappa wallahs, and tailors- you may not like the person's work but your friend might swear by them. So, do not get persuaded easily if a friend or colleague proclaims her full faith in a tailor but you haven't tried his/her work yet, especially, if it is an important blouse. You may try a new tailor with something casual first though.
6. Get Fasteners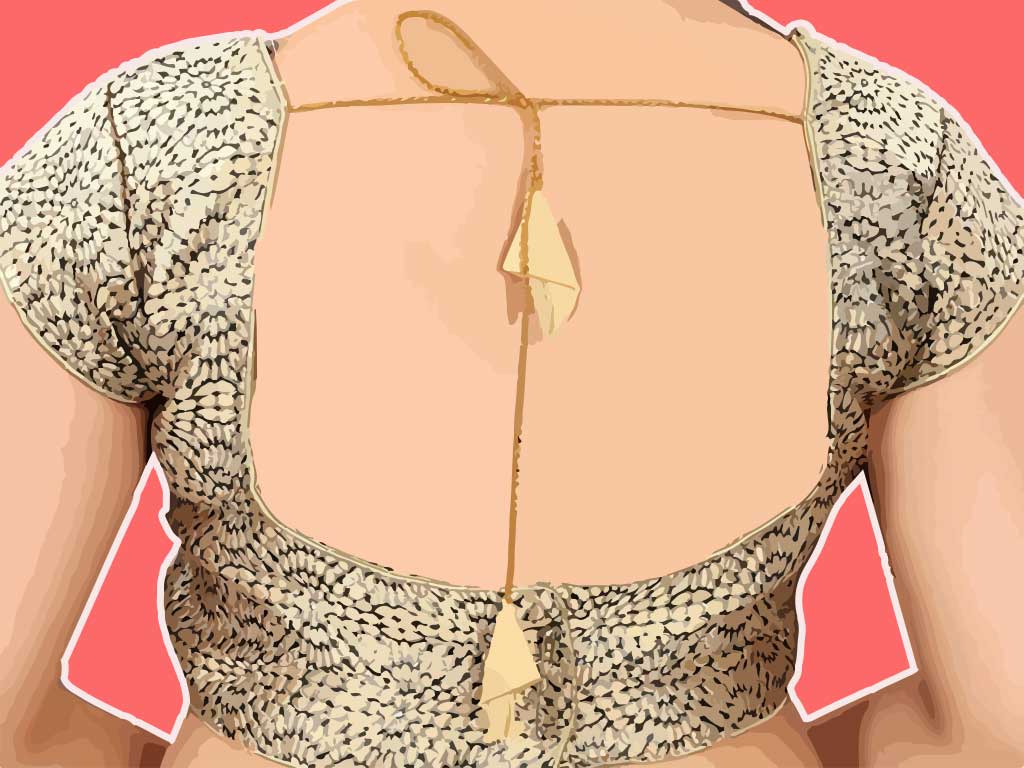 If you aren't a fan of Indian wear, you might not be aware that the best part about getting a blouse stitched is, you can get the fasteners attached to your blouse shoulder, ensuring your bra straps do not peep out. How we wish we could do that to our dresses and tops too! So, remind your tailor to get those fasteners attached to the blouse for you. Also, if you have chosen a wide or deep back design, get a dori attached to prevent the dropping of shoulders every time you move your arms. This is one place you can get a fancy blouse accessory string or jewellery too.
7. De Rigueur Trial
No matter how soon you want your blouse ready, always keep scope for trial and revision. So, schedule a trial visit with your tailor so you can check the progress and ensure the blouse comes out to be perfectly fitted. When you try your blouse, make sure there is one finger space in your armhole and the shoulders are not dropping. Raise your arms above your head to ensure there is no discomfort in your arms and it doesn't lift up from the waist.
8. Plan for Margins
When you don't know if you'll ever be repeating this blouse again, but you surely want to, ask your tailor to leave some margins for alterations. In case you move up an ounce in size by the time you want to wear your blouse again, you can easily get the size alteration done.