Whether you hastily chopped off your fringes just a little too short or widened your forehead thanks to hair fall, this isn't the best time you are having. Your hair has seen better days, especially the front ones, and all you ask for is to grow front hair faster. We hear ya'.
Since we generally refrain from suggesting chemical treatments for your skin and hair, so here we wrapped up a nice little post to help you quickly grow back your bangs and avert the embarrassment.
Fingernail Rubbing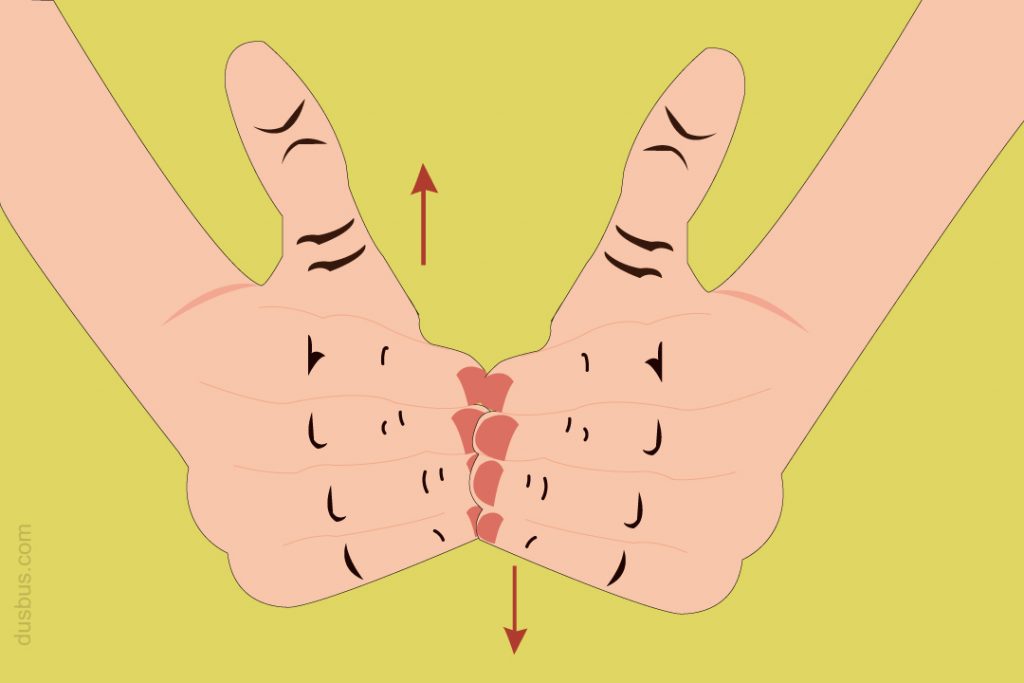 On the basis of ancient reflexology, this fingernail massage or rubbing is a tried and tested way to regrow lost hair and accelerate hair growth. We have definitely seen someone rub their fingernails while idle and it also becomes a habit, just a good one. Sure, we mocked them for believing in silly myths, but surprise, it wasn't one! 10 minutes of brisk fingernail rubbing every day can stimulate your hair growth and also help you grow back your lost hair, restoring your hairline.
Avoid Heat and Chemicals
If you think straightening up your bangs will make them look longer, you might have to straighten them for a pretty long time as this practice of yours will thwart your hair growth and damage the hair roots. The same applies to techniques of manipulating your bangs with gel, hair spray or other chemicals. Instead, give your bangs some space and let them grow back naturally.
Also avoid hair products that contain sulfates, silicons and alcohols.
Make a Herbal Rinse
Natural hair rinse not only nourishes your hair but also encourages hair growth. You can make one with herbal tea. Add some or all essential herbs that are beneficial to hair such as fenugreek, chamomile, mint, rosemary, amla etc. – the more, the merrier it is. Simply boil and make a concoction. Strain it, cool it and spray your front hair with it. You can also rinse your entire scalp and skip using a conditioner post shampoo if you'd like.
Work on your Diet
Protein certainly aids hair growth and stimulates the growth of new hair. A protein-rich diet not only helps reduce hair thinning but also rejuvenates your tresses. Soy, dairy, beans, pulses, and nuts are some rich sources of protein.
Also add to your diet some folic acid for a stupendous hair health. If you avoid taking supplements, you will find folic acid in green leafy vegetables.
Do not forget how important biotin is. Biotin boosts new hair growth. You can find a biotin supplement at your nearest chemist or online.
Use Eucalyptus Oil
Eucalyptus oil might not be very common but it is a wonder oil, especially for hair growth. You can grow front hair faster by massaging your forehead and front hair with this oil twice daily to strengthen hair follicles and stimulate the skin for hair growth.
You will also like: How Many Times In A Week Should I Oil My Hair?
Churn up a Restorative Hair Mask
If you are even a bit into D-I-Y and home remedies, you will find this easier. Mix the egg yolk with olive oil and massage it on your forehead and front hair. You can also use mayonnaise instead of olive oil and make a restorative hair mask for your bangs and leave it on for half an hour. Rinse thoroughly, preferably, first with the hair rinse you learned to make in the earlier step and then lukewarm water. The smell of raw egg might pester you for a while but it's totally worth it.
If you totally want to avoid using egg, here's another one- take some lemon juice and add two tablespoons of olive oil to it. Mix well and massage gently on your front hair for 5 minutes. Let the mixture penetrate to your hair roots and let it sit for about 30 minutes. Repeat this once a week and do not go overboard as lemon is a bleaching agent and might lighten your hair with excessive use.
In the end, we also suggest regular consumption and application of hair growth supplements such as Ashwagandha, Tulsi, Amla, Vitamin B12, Ghee, Probiotics, Berry Powder, Wheatgrass, Calcium, and Iron to stimulate hair growth and rejuvenate your hair follicles.