Cleansing, toning, and moisturizing ( CTM) are an important part of your skincare regimen. For the purpose of today's piece, we will be restricting ourselves to the final 'M' – moisturizing.
There are usually five skin types – normal, dry, oily, combination, and sensitive. And, your choice of moisturizer should ideally be dictated by your skin type. Would you like to know which moisturizer brands would best suit you?
Here is a lowdown of the best face moisturizers, we feel are, ideal according to different skin types.
Best Face Moisturizers for Normal Skin
1. Pond's Super Light Gel Moisturizer
This one is very light and has a non-oily gel formula. It locks in the moisture for 24 hours and is ideal for year-round use. This super-light moisturizer is easy to apply and spreads evenly. It has Hyaluronic Acid and Vitamin E to make the skin soft.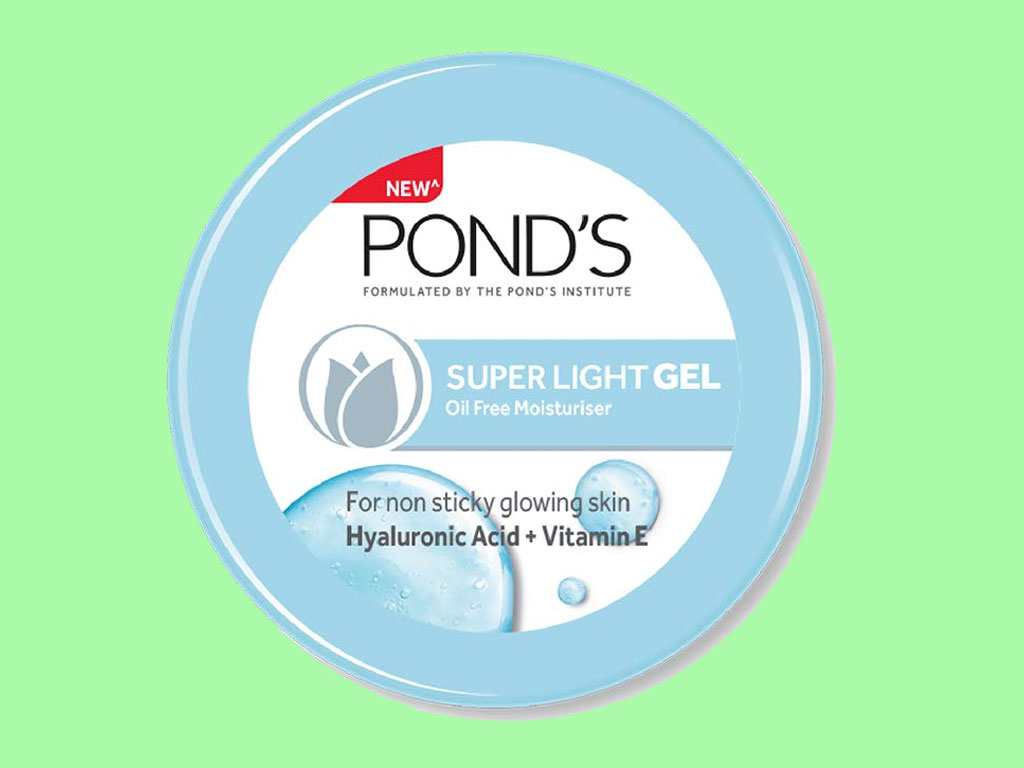 2. Biotique Morning Nectar Skin Lotion
This one is ideal for all skin types. It is light and does not feel sticky at all. It is ideal for use under your make-up. This organic product nourishes and hydrates the skin. This is one of the best face moisturizers available in the market at an affordable price.
3. Neutrogena Oil Free Facial Moisturizer
Some people swear by this SPF15 product because it provides 12-hour long protection from sun rays. This oil-free, lightweight, non-greasy lotion absorbs quickly in the skin. Like all Neutrogena products, it is also dermatologist tested and non-comedogenic.
Best Face Moisturizers for Dry Skin
4. NIVEA Soft, Light Moisturizing Cream
This light cream with Vitam E can help you handle your dry skin issues. It is ideal for daily use. It does not leave your face greasy. Its jojoba oil formula has a positive effect on your dry skin.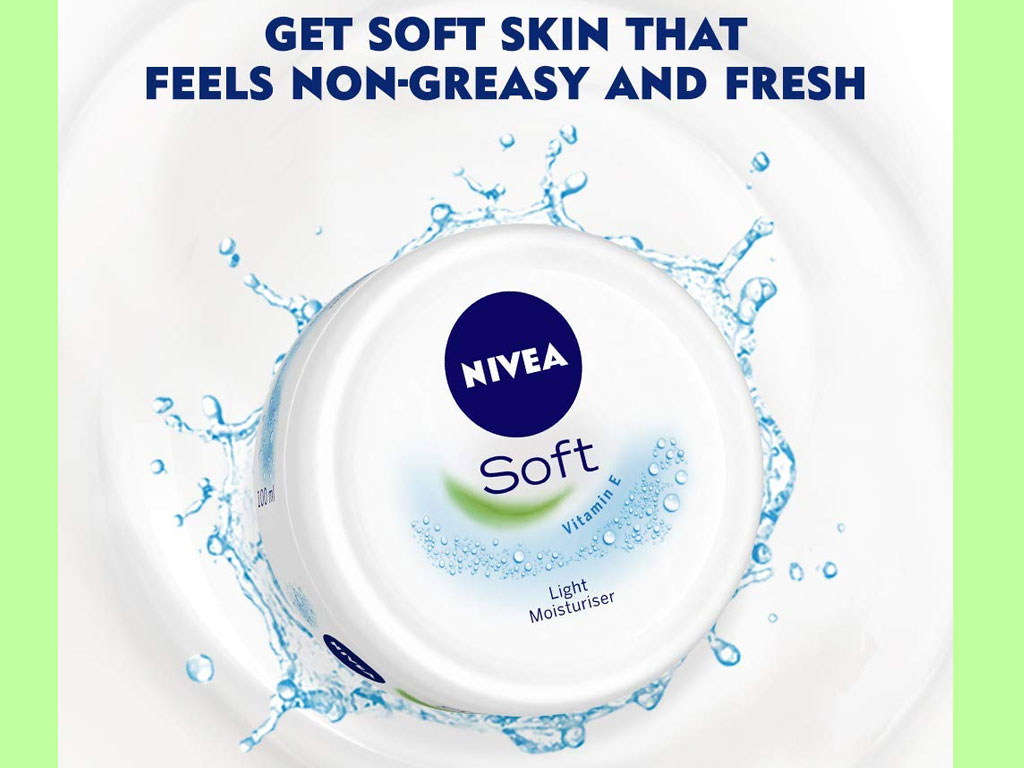 5. Garnier Nourishing Cold Cream
This brand has some of the best face moisturizers for all skin types. Garnier Nourishing Cold Cream, although meant for winters, can actually be used all year round. It keeps your dry skin protected with its acacia and honey formula.
You may also like: DIY Homemade Face Cream with Vitamin E Oil
6. Keya Seth Aromatherapy Fresh Dew Moisturizer For Dry Skin
Aloe Vera and lotus extracts in this product restores lost hydration. Turmeric, sandalwood and saffron used in this product are excellent for the skin. Caprylic Capric Triglyceride, derived from coconut oil and glycerin improves the moisture retention power of dry skin.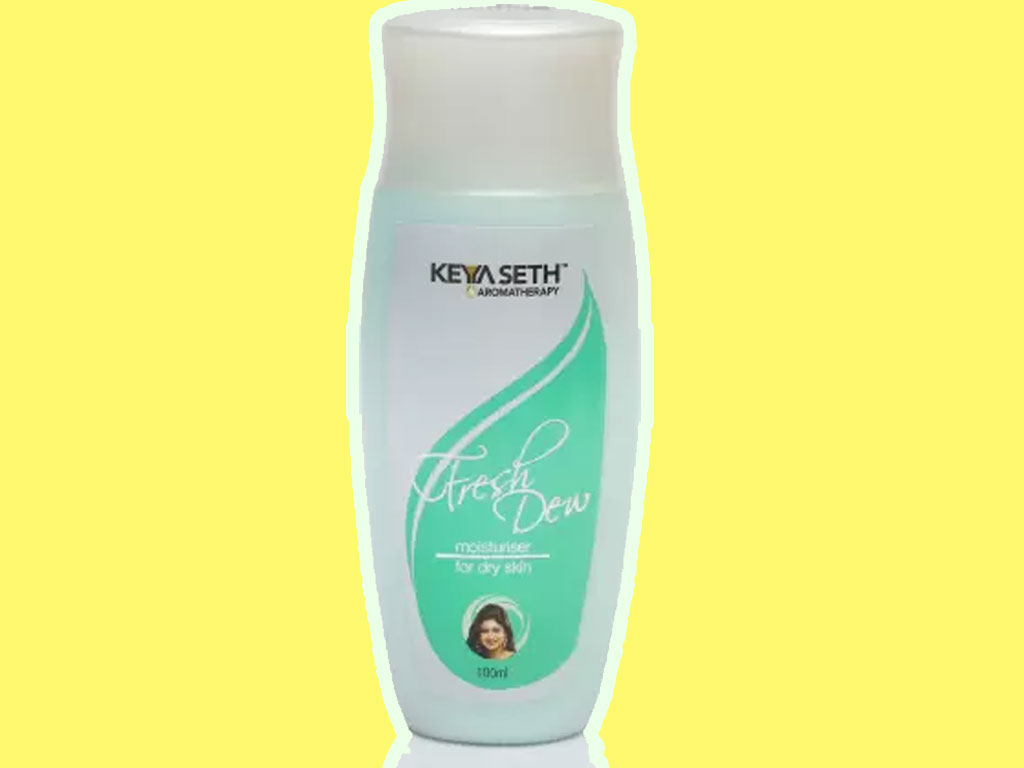 Best Face Moisturizers for Oily Skin
7. Mamaearth Oil-Free Moisturizer For Face
Oily skin could mean frequent acne breakouts. So, a non-greasy formula that helps to keep the pimples at bay is ideal. This product does not have sulphates, paraben, or artificial preservatives. And, it also has Apple Cider Vinegar which is very good for oily skin.
8. Plum Green Tea Mattifying Moisturizer
This product nourishes your skin from within and its anti-oxidants and glycolic acid help to prevent acne. This product is 100% vegan.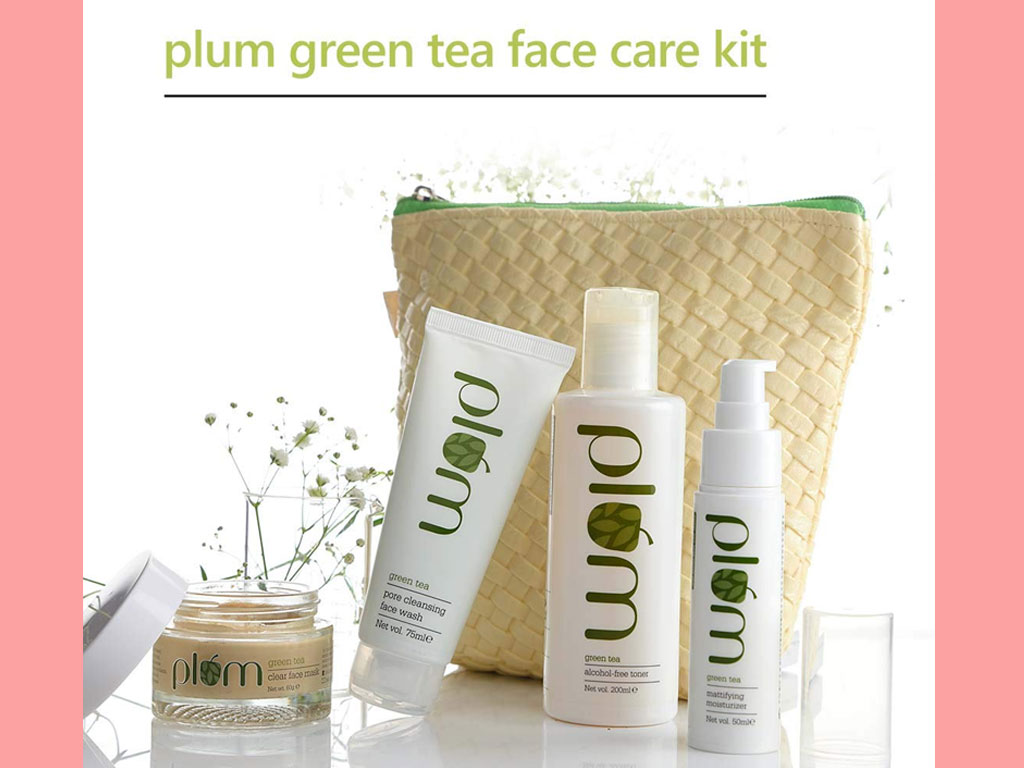 9. Urban Botanics Oil Free Moisturiser with Neem & Basil
The oil-free neem and basil formula soothes the skin and prevents breakouts. It prevents blemishes, doesn't clog pores and hydrates oily skin. Your face doesn't have that oily shine anymore.
Best Face Moisturizers for Combination Skin
10. Neutrogena Oil Free Moisturizer
This unique formula hydrates dry skin and controls the shine in the T-zone. This moisturizer can be applied on the face and neck twice a day. The natural matte finish will make the skin smooth. It can be applied under make-up too.
11. Lacto Calamine Face Care
This face care lotion is ideal for hydrating combination skin. The Kaolin clay therapy formula works wonders on this skin type. This product is for all-day wear and it moisturizes and nourishes skin.
12. The Body Shop Tea Tree Mattifying Lotion
This lotion is made with purifying tea tree oils extracted from the foothills of the mountains of Kenya. It's ideal for combination skin and helps deal with blemishes. This light moisturizer will take care of your oily T-zone and dry cheeks.
Best Face Moisturizers for Sensitive Skin
13. Khadi Natural Herbal Orange Face Gel Moisturiser
This herbal product with orange extracts and turmeric is ideal for sensitive skin. It helps to deal with acne. The gel formula makes it non-greasy. The anti-inflammatory and anti-bacterial property of turmeric can calm and sooth your sensitive skin.
14. Simple Kind To Skin Hydrating Light Moisturizer
It is enriched with Vitamin E, Pro-Vitamin B5 and borage oil. It is chemical free that's why it is all the more better for your sensitive skin. It gives your skin 12-hour moisturization.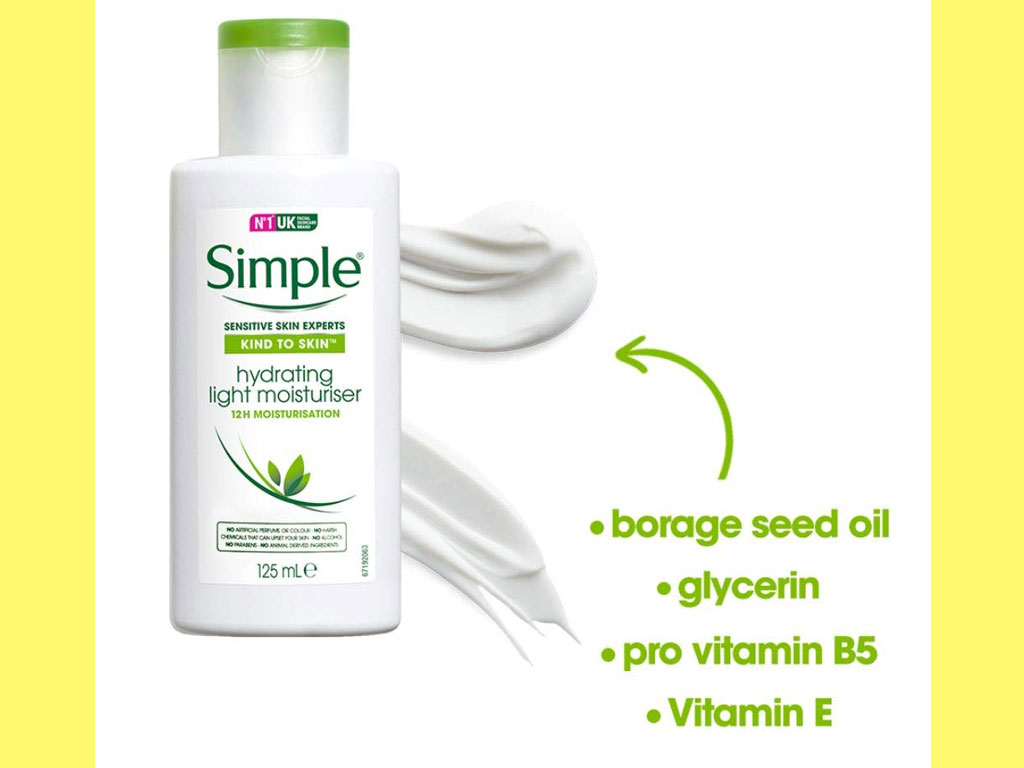 15. Plum Hello Aloe Caring Day Moisturizer (Ultra-Mild)
Made with organic Aloe juice, Vitamin E, and relaxing natural oils, this is one of the best face moisturizers to soothe your sensitive skin. This moisturizer is ideal for day wear. It keeps your skin protected and looking radiant.
You may also like: Natural Skincare D-I-Y Schedule For Indian Women On Daily, Weekly And Monthly Basis