If you want to make your eyes look attractive then the eyeshadow can be your magic wand. It adds colour and depth to your eyes. Eyeshadows come in powder, liquid, cream and crayon forms. We list the best eyeshadow palettes for you. Just go ahead and experiment with smokey eyes or get the dewy look with these compressed powder palettes.
10 Best Eyeshadow Palettes
You can wear eyeshadow at any time of the day or for any occasion. All you need to have is a variety of colours at your disposal. Just go through our list and take your pick.
1. Maybelline New York Blushed Nudes Palette Eyeshadow
This product has shades that are perfect for any skin tone. This palette is felicitous both for the workplace and the evening party.
The palette comes with 12 shades and you can mix and match to get the perfect day and evening make-up.
2. Makeup Revolution London BBB Fortune Favours Eyeshadow
This eyeshadow palette has almost all the colours you will ever need. The 30 colour pigments in this palette have both matte and shimmer.
This versatile palette has all the base colours and also the darkest black, navy and green shades.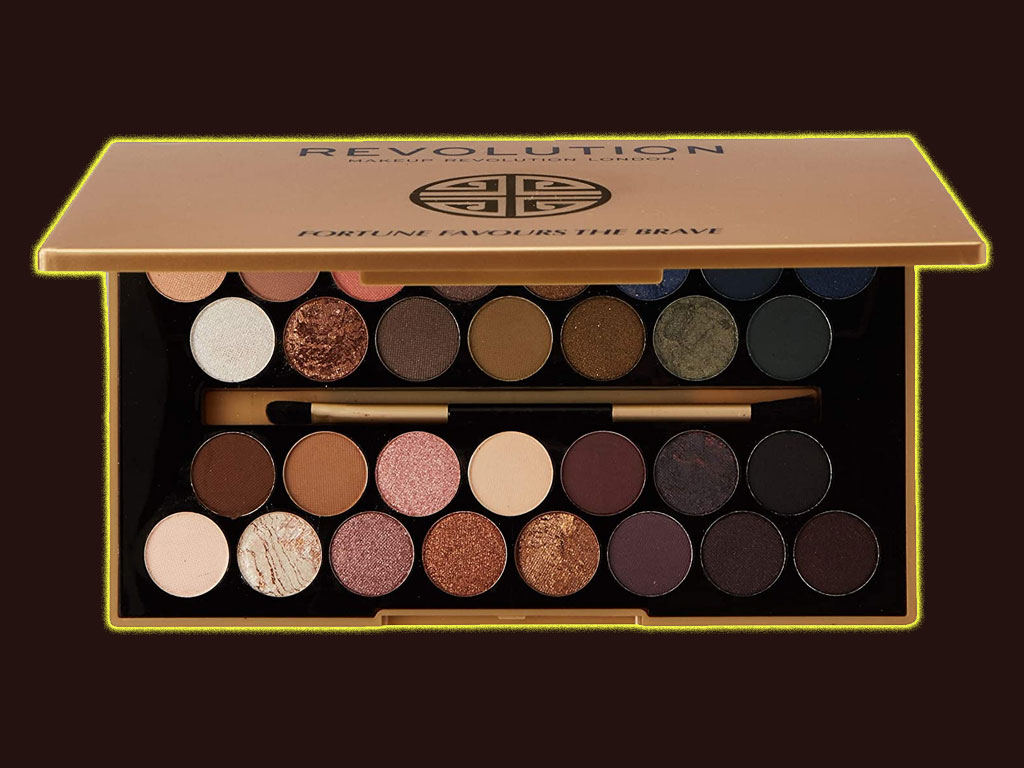 3. Glam 21 51 Colour Eyeshadow Palette
This environment friendly 51-colour palette comes in a sleek case that you can pop into your make-up bag and travel anywhere.
From the dazzling pinks and mauves to the glittering gold and shimmering nudes, this palette has it all. Made with the best ingredients, the shades glide smoothly on your eyes. In short, it gives your make-up the flawless finish.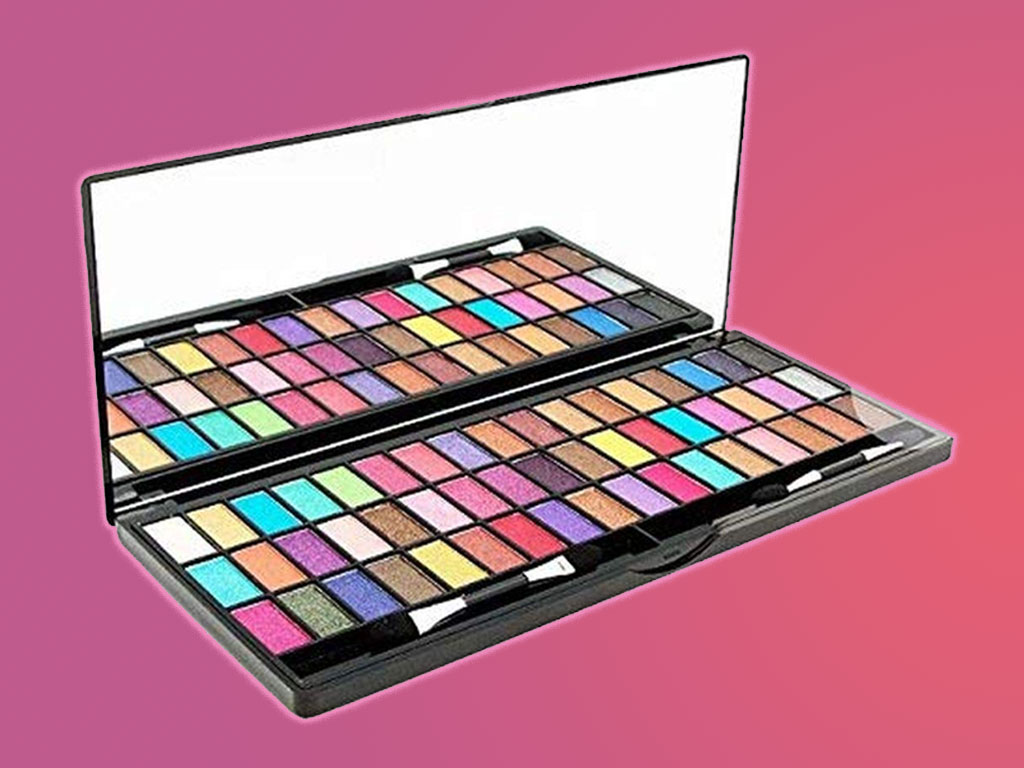 4. Lakme 9 to 5 Eye Color Quartet Eye Shadow
Although this palette has only 4 shades, this is one of our favourites because it has the basic colours you need. You can use the nudes for daywear and the shimmer for the night.
In addition, you can mix and match the colours to create your own shades. This long-stay eyeshadows are made with high-intensity powders to give your eyes a defined finish.
This video may be of your interest:
5. Wet N Wild Color Icon 10 Pan Palette
This palette comes in 10 shades. It is smooth as per the users and the shade range is good. Many looks can be created with a single palette.
The specialty of this palette is the transition shades that blend easily when you mix with other shades. Moreover, it is perfect for all skin tones.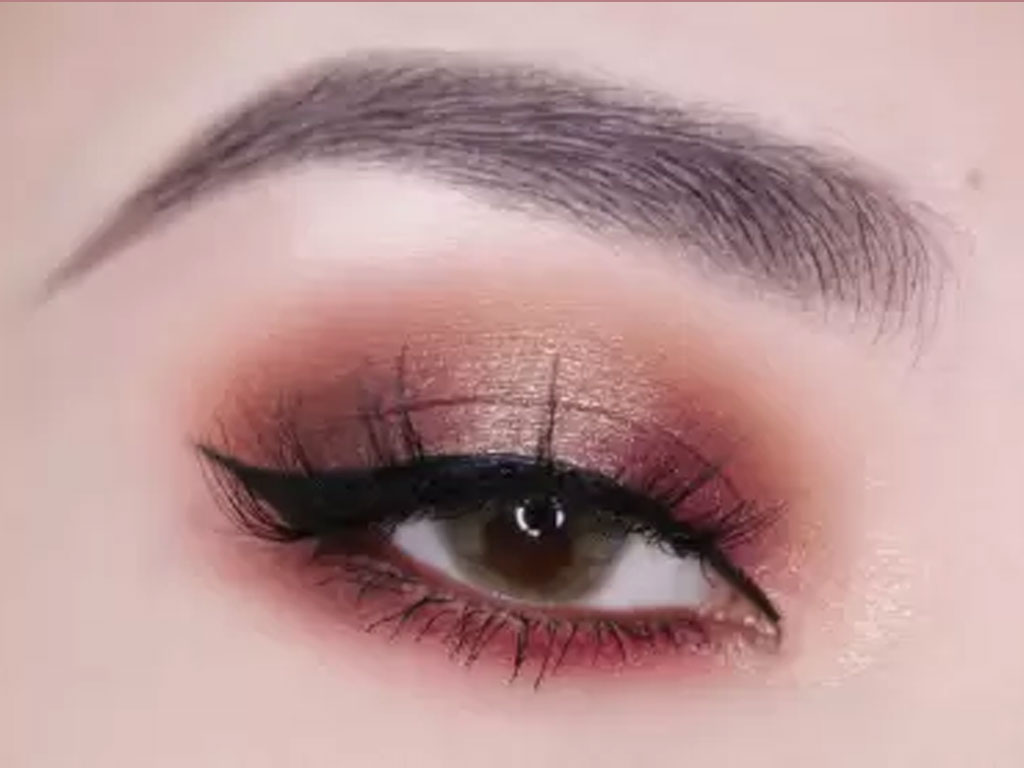 6. Easydeals Eyeshadow the Hill Palette
The 35 colours in this eyeshadow palette are a treat for the eyes. From beautiful blues to magnificent mauves, from glittering gold to gentle peach, this palette has it all.
This is one of the best eyeshadow palettes in an affordable price range. The long-stay shades are suitable for all skin types.
7. Swiss Beauty Mini Eyeshadow Palette
This eyeshadow palette is not only ideal for your handbag but it is pocket friendly as well. The 9 shades are versatile. Different looks can be created by the daily browns, nudes or the smoky black shades.
In this palette, there are 4 shimmer shades and 5 matte shades. As per the users, the product is highly pigmented and blends really well.
8. Mars Matte Eyeshadow Palette
This 27-shade eyeshadow palette comes in matte shades. While on the one hand the palette is a burst of colours on the other hand it has a variety of muted shades.
Users feel the pigmentation of the shades are good and are smooth on the skin. The product comes at a reasonable price and is perfect for those who want to add some trendy colours in their eye make-up.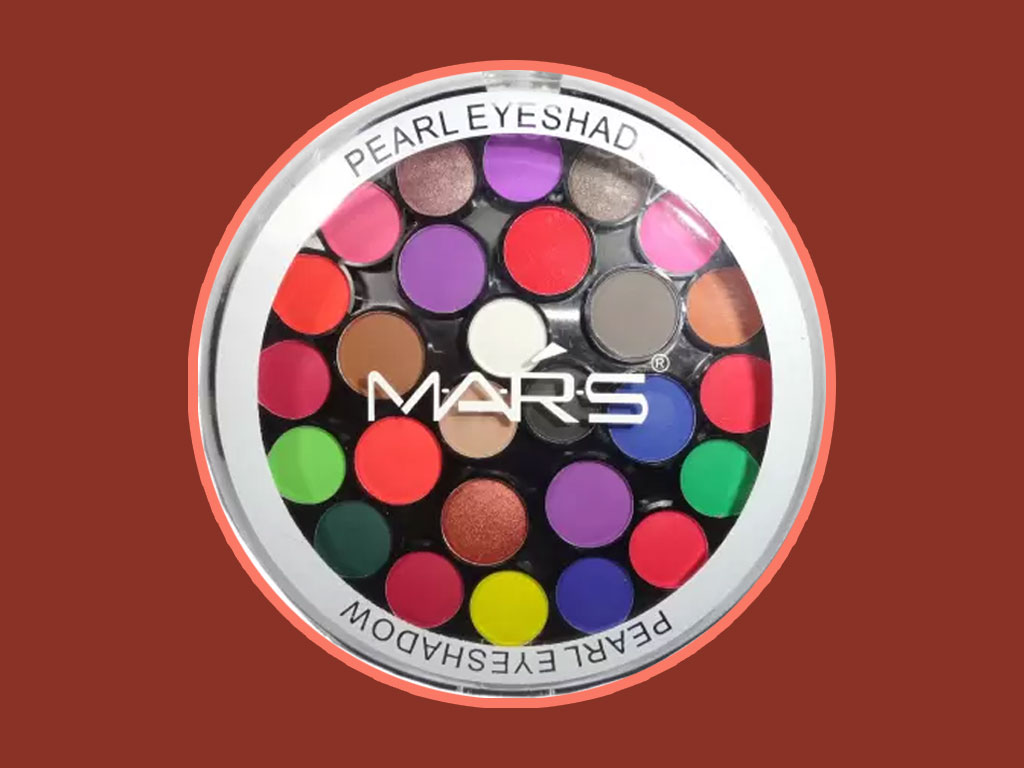 9. Maybelline New York The City Mini Palette
If you want something cute and compact that you can even carry in your purse, then look no further. These 6 nude shades from Maybelline have all the colours you will need to give your eyes a quick fix.
The case is small but it has 3 glitter shades and 3 matte ones. In short it's tiny but it has some alluring hues.
10. Swiss Beauty Pro Fearless Exotic Color Eyeshadow
This eyeshadow palette is affordable and comes with 12 shades. You can either choose a matte or shimmer look for your eyes. The shades are a combination of 4 matte, 4 semi-matte and 4 shimmering eyeshadows.
These colour tones come with an amazing texture that looks natural on all skin types.