No matter how much we call ourselves strong-hearted, there are things that will make us break down and cry. Books can do that to us, especially when they have beautiful stories that strike a chord. These ten left me with eyes brimming with tears. Maybe you'd like to try them?
1. The Boy in the Striped Pyjamas by John Boyle
(Image Source: Emaze)
Concentration camps. Two boys on either side of the fence. A forbidden friendship. Sounds boring, predictable? Boy, are you wrong! It won't be what you expect, just read.
2. Black Beauty by Anna Sewell
(Source: deeperlife-books.com)
A book on a horse meant to exhibit exemplary kindness, courage, sympathy and an understanding of the treatment of horses. Anna Sewell's words will move you to speechlessness. Beauty at its best!
3. To Kill A Mockingbird by Harper Lee
(Source: time.com)
An account of an adult's society through the eyes of a child, this story will make you laugh, rage and empathize with the residents of Maycomb County. You'll agree when I say that there's no one else like Atticus Finch.
4. P.S. I Love You by Cecelia Ahern
(Source: crafthubs.com)
It's hard to love the one person you love. It's harder to move on after their death. But what if, they helped you move on? That's exactly what Gerry does for Holly.
5. The Diary of a Young Girl by Anne Frank
(Source: mommyish.com)
You think your life is hard? Try Anne's. It's amazing that we got a shot to be teenagers, Anne didn't. A simple tale that will move you unexpectedly.
6. Tuesdays with Morrie by Mitch Albom
(Source: betterreading.com)
All of us have one teacher who has helped shaped our lives to what it is now. What if we get another chance to learn from him even if he's dying on his death bed? Will you go to him? Or will you stay away?
7. Love, Rosie by Cecelia Ahern
(Source: pinterest.com)
Rosie and Alex have been best friends forever. They've also been in love with each other forever. But they only get together when they're 50. So, what's their story? Read it, find out just where rainbows end.
8. Wave by Sonali Deraniyagala
(Source: contrary-mom.com)
Ever thought of losing your family? Imagine how it'd have been for Sonali, the only one from her family who survived the 2004 tsunami in Sri Lanka. It's not for the faint-hearted, this book. It will leave you feeling raw, wounded.
9. A Thousand Splendid Suns by Khaled Hosseini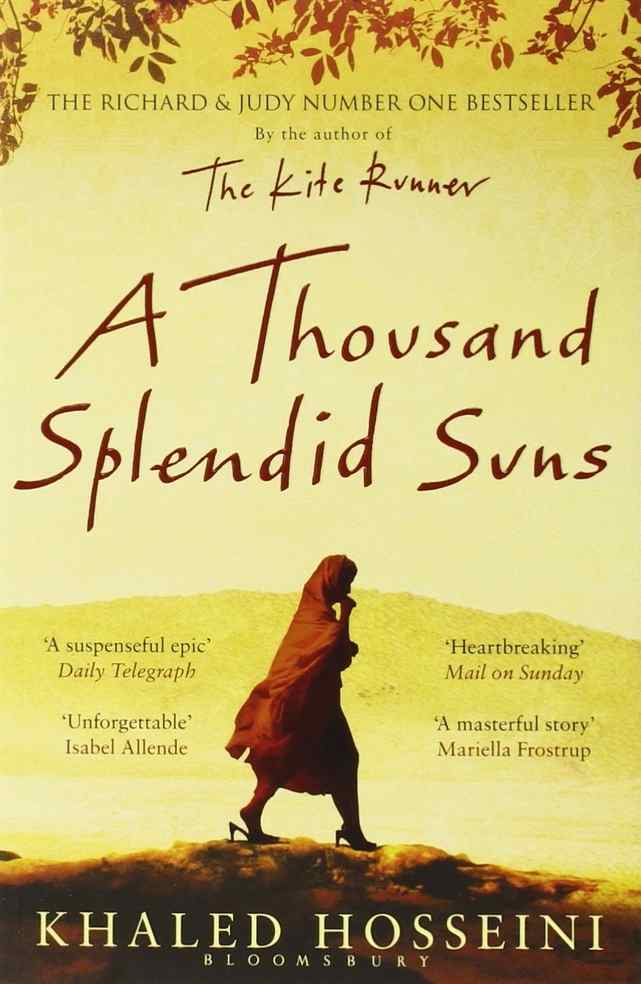 (Source: amazon.in)
There's no doubt. This is the most heart-wrenching book I've ever read. All I wanted to do was save Mariam throughout the book. Wow.
 10. My Sister's Keeper by Jodi Piccoult
(Source: booktopia.com)
The end caught me by surprise and left me sobbing. Piccoult has a way to bring out your emotions. This book is a beauty. Don't miss it.