Video dates can be so much fun. You may not agree to this statement at first, but in times when IRL date isn't a possible option, we can shrink the world right into our living space and have a virtual date that's so much less painstaking and demanding than the one in real life. Virtual is the new normal and hence we have our classes, business meetings and even romantic dates scheduled online. However, some questions remained unanswered and that's why we're here today. When it comes to makeup options for a virtual meeting, there is no gauge, no rulebook or directions whatsoever. How much is too much? Is sticking to your signature style the right option or toning down the right way? So how to get your makeup right for this video date and make this date a hit? Read on to find out now.
Many things might change between a real-life date and an online date but some things still never change. One such thing is the predate butterflies! No matter what style you choose, the bottom line for wearing your makeup remains the same – to feel confident and comfortable.
Here, we have suggested the best makeup tips and ideas for your video date but keep your comfort and confidence in mind when you make the final call.
1. Focus on Skin Moisturization
You may think your skin problems are not visible on a camera, but you are utterly wrong! In fact, in a video call, the entire focus of your guy is on your skin as it is so upright close and there are so little distractions. So take care of your skin by not only following a healthy skin regimen but also moisturize your skin well before your scheduled call. When your skin looks healthy and glowing, your smile gets even more beautiful.
2. Attract with Blush
When you have the idea of no effort look in mind, blush is that one thing that may add an element to your face especially for your video date. Most video call apps would flush down your face and make you look pale and puny while the blush adds energy and spirit to your face. So do not miss out on this important cosmetic, even if you plan to skip your lipstick, eye shadow or eyeliner.
3. Open up your Eyes with Mascara
Video calls can make you look drained and sleepy and that's one thing your guy is not going to appreciate, especially when he's already settling with a virtual date. One right way to look fresh, bright and interested is through eyes well opened up. Use good volumizing mascara that not only defines your eyelashes but also makes your eyes bright and gorgeous. You should also use conditioning mascara on a regular basis to get the mascara effect naturally after prolonged use.
4. Keep your Lips Nude
If you are in the pink of health and a non-smoker, you most likely have a gorgeous coloured lips and wouldn't need a lip colour for a virtual date. A dash of lip balm or gloss should do the trick but if you want to go an extra mile, choose a nude shade for lips that is not only trendy but also totally endorses your 'no effort look' for a virtual date.
5. Remember your Concealer
Concealer may not be your regular makeup product in real life, but for a video chat without filters, using a concealer becomes a norm. You can use this wonder cosmetic to bury your skin marks, blemishes or fine lines that can be too obvious on a video call. Concealer can be applied under your eyes to conceal the under-eye puffiness and make your eyes appear fresh and rested. It can also be used in place of a nose highlighter.
6. Pick a Light Highlighter
Highlighting and contouring cannot totally be ignored for a video date. 'No effort' look actually asks for a lot of effort so using a light highlighter essentially helps defining your face structure, contouring your face cuts and make your face appear well-shaped and chiselled. Do not go too bold on it as you wouldn't want to appear prink or overdressed.
7. Embrace Brow Gel
Instead of filled-in brows, choose brow gel to define your eye brows and make them significant. Filled-in brows may sometimes appear overboard but in the end it all depends on your brow shape and your usual style and habits. Brow Gels often give a more natural look. You can also apply your petroleum jelly or lip balm to your brows for a similar effect.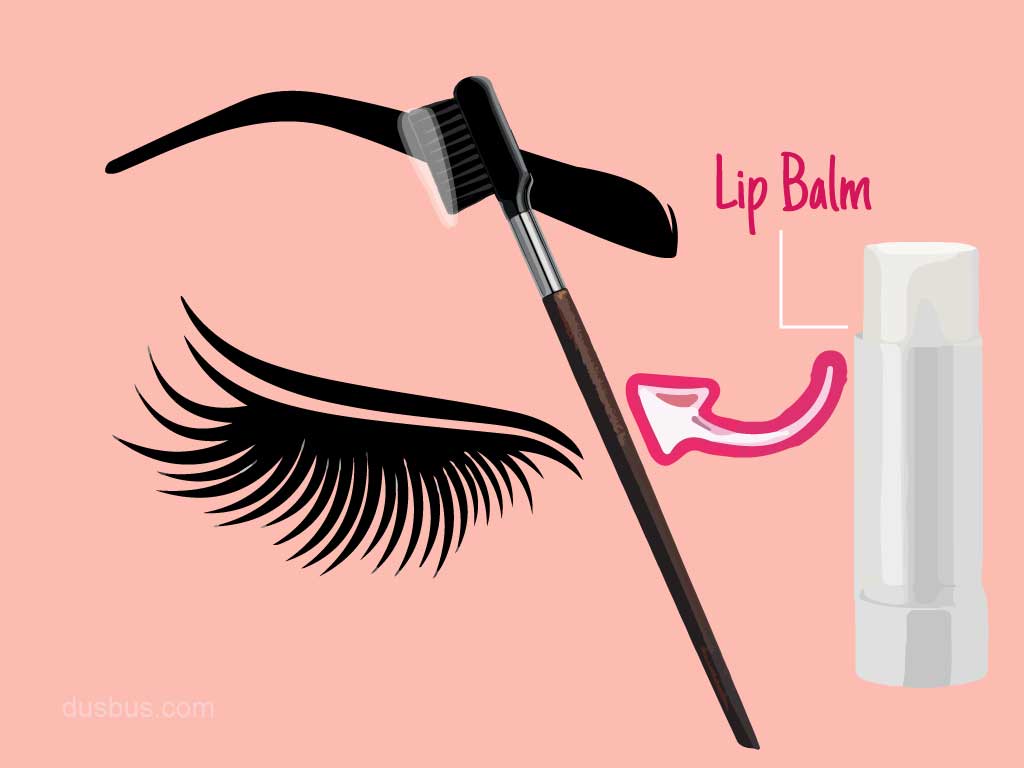 8. Play With the Natural Lighting
No matter how well you prepare for your virtual date, your preparation is never complete until you find the right spot for setting up your phone with natural light falling on you. It's the best option you got for the bright, vivid and glowing face, although if you have the right setup or equipment, your indoors too can be converted into a studio. So unless you are a professional photographer or have that option valid, find a spot with natural lighting close to a window and make it nice and comfortable for your video call.