Push the boundaries of the creative eyelining, can't-miss-them lips, sparkly detailing and attention-grabbing hair. With fall/winter 2016 makeup trends, you either go big or go home 'coz this season more is MORE…
1. GLOW ON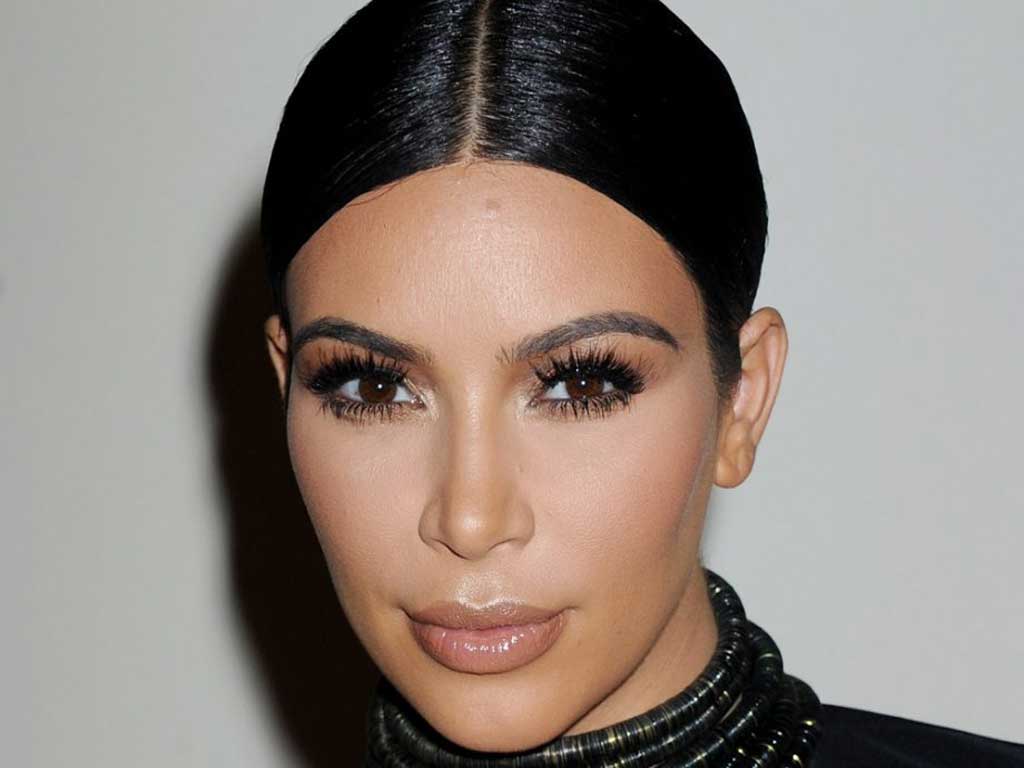 Take a break from shading, blushing and highlighting. The prettiest skin is neither shiney nor mattified. It is just radiant and natural and this is the best time to show off its vitamin D-derived radiance from the winter sun. Arm yourself with blush, a tinted lip balm and mascara and your look is done. Pair it with berry lips and hair in a bun over a fresh natural face. Highlighters, shimmering tones and golden eye shadow can only add to this beauty look.
Get the look:
2. BROWS ROW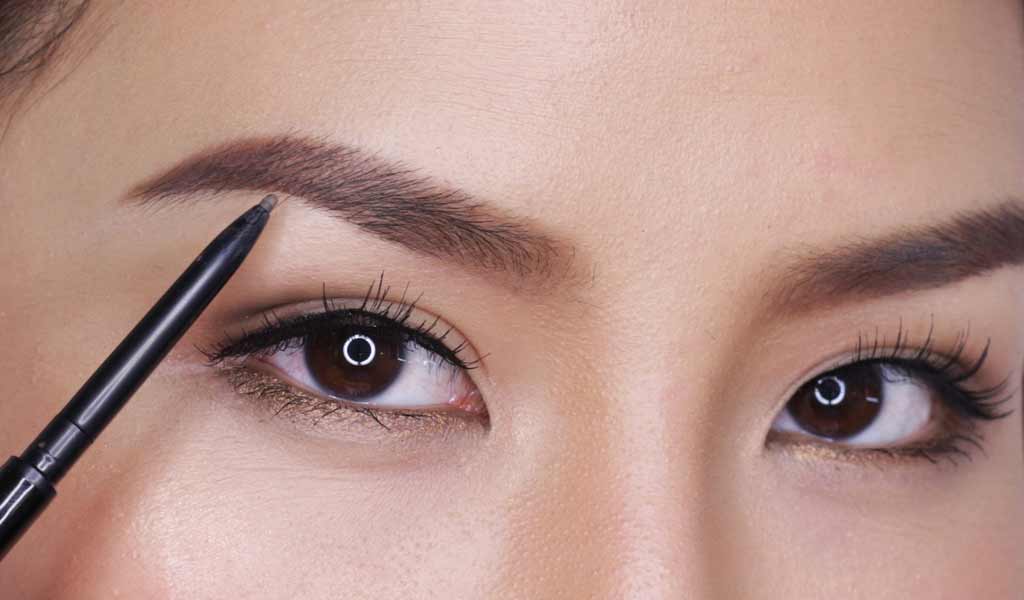 Gone are the days of "eyebrows on fleek." Winter 2016 – 2017 is all about welcoming natural brows with open arms. They were seen all over the Fall 2016 runway this season. From Fendi to Armani, almost all of the makeup looks featured thick, natural eyebrows which appear unkempt. To achieve it, use a spoolie to brush brows in an upward motion. Rather than waxing or threading to achieve a defined look, try plucking the outer and inner corners to keep the shape normally arching.
Get the look:
3. BLACK OUT
There are only two things you need your eyeliner to be this season: black and greasy. When it comes to technique, it's a free-for-all. Stay safe with a classic flick, as seen at Nicole Miller, or a soft smudge; go for the piercing stare of a Versace girl by rimming your waterlines in ink; or take a dramatically dark turn and don't stop till you hit the brow. The must-have eyes-shadows are copper, navy blue and metallic plum. Use them all over the eyelid, smoke them out in the crease to intensify the look, or mix them with other colours from your arsenal.
Get the look:
4. LUSCIOUS LIPS
Deep lips have always been a fall/winter trend, and they are definitely here to stay. So pick up your blackest black currant or the candy apple red lipstick—the same one from Spring '16; How's that for getting your money's worth? And dab it on with your fingers, or blot it off in the centre with a tissue or apply it just slightly outside the corners. This is lipstick for real women—the ones who don't own lip brushes and just want to look a little cooler when they go from the gym to lunch. Try using a liquid lipstick. They go on wet and dry matte.
Get the look:
5. GLITTER GAME
Glitter is definitely for grownups, only because kids could never master the sophisticated ways in which it showed up on the runways. This season, sparkle was at its most wearable everywhere from Tommy Hilfiger to Burberry. While makeup mavens have been playing with it for years, you too can add a bit of glitter to your look in case you want to go from day to night in seconds. Try using a taupe colour in the outer corners of the eyes and dusting loose glitter right in the middle to make your face pop.
Get the look:
6. HINT OF ROMANCE
Everything about peach screams spring, so much so that we've never even given the colour the chance to prove just how pretty it might be in the fall. Thankfully, makeup artists showed us its unexpectedly sophisticated and romantic side at Prabal Gurung and Nina Ricci. Blush rush overtakes contouring. The emphasis is on adding a pop of colour to the apples of the cheeks. A trend made for everyday – just blend a warm peach or flushed pink to the cheeks.
Get the look:
7. BIG HAIR
Sleek hair has officially had its day, as designers embrace big, attention-grabbing hair. Embrace your natural texture and rock your locks. Diane Von Furstenburg and Missoni did this with their runway models last spring to gorgeous results. Celebrate your natural curls, waves, and/or straight hair. Which is all delightfully easy.
When you pull your hair back, keep the look a little loose so you can still emphasise your natural texture.
Get the look:
8. LASH MAGIC
Super-long and thick eyelashes can change a look even sans make-up. Try simple black or sensual flirty lashes or lashes with coloured mascara. "Spider lashes" can take your game to the next level. Swipe some mascara on both your upper and lower eyelashes for emphasis. Instead of using an eyelash curler to create a traditional, fanned out look, focus on just a few key sections of lashes that look like, well, spider legs. In this case – clumpy eyelashes are a great thing!
Get the look: