Brand Patanjali Flying High on Desi Love and Ramdev Magic
Who could have thought a hirsute Indian male, a saffron monk to boot will capture the nation's collective consumer imagination? Baba Ramdev has swept off all competition in business…it makes one feel that being a little weird is a natural side effect to being awesome. It is simply amazing how such icons have materialized on the Indian firmament. Look at the rise of this man that has shaken the organized MNC world in the sub-continent. What made India fall madly in love with brand Patanjali? And get completely blinded by its desi magic of indigenous ingredients? Indians are no longer attracted to 'phoren' stuff preferring Made in India goods at attractive prices.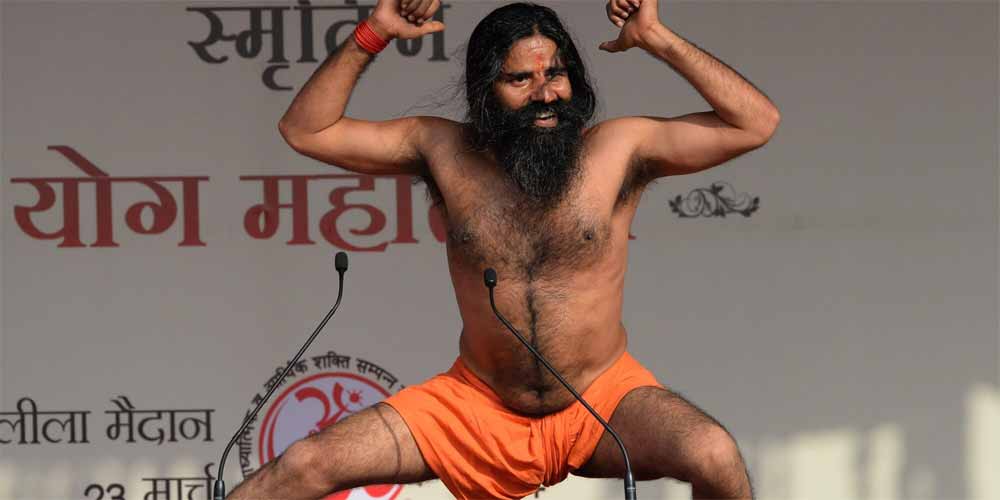 Five reasons for success
A nation obsessed with Nestlé's Maggi noodles for more than 30 years suddenly fell head over heals with desi atta noodles made by Patanjali in no time. Not only swiggy noodles, but shampoos, soaps, Ayurveda hair oil and host of other FMCG products under the PAL brand have pushed off dominant 80-year-old MNC brands. Racks of shopping malls and retail stores stock variety of Patanjali products due to consumer demands. Baba Ramdev has turned out to be the local hero who has defeated the outside enemy. It is almost like the David vs Goliath fight – only this time the David is Indian.
1. The promoters of the company are the brand ambassadors. They do not use sexy models or celebrities to create awareness of the products. Since they are not spending money on marketing gimmicks, they are able to pass on the benefit to end consumers. No wonder, the products are affordable and of good quality.
Across the world, 'health and wellness' has grabbed consumer interest. After decades of junk consumption, the consequences of that decadent lifestyle have now become visible. So, Patanjali was a brand with a perfect launch time. Indian consumers immediately lapped up its 'natural' ingredients and the promise of Ayurveda and the consequent lack of side-effects.
PAL has also made their ware accessible across all retail formats: they have their own exclusive stores, but they are also available at mega deparmental stores like Big Bazaar down to your local kinara and chemist stores.
The rise of Narendra Modi, and the Bharatiya Janta Party to power has immensely helped Brand Patanjali. The 'swadesis' consider this to be their finest hour, and that has helped this desi brand which openly talks about stopping the outflow of cash abroad because of MNC brands.
The corporate look has changed. It has become desi. CEO Balkrishna does not take a salary and works for nearly 15 hours a day. He does not even mix business with pleasure. His best friend Baba Ramdev gave him a sound advice, "Karz se kaam karo. Loan lene se dimag theek rehata hain."
  Indian culture takes over!
Saying 'Om' to each other everyday in office seems very different from an impersonal 'Hi' that is a greeting in an MNC set-up. Even other Indian rivals, Dabur and Himalaya have benefitted by the Patanjali tidal wave.
While Acharya Balkrishna comes to the office in a pure white dhoti-kurta and speaks shudh Hindi, there is no formal dress code for the employees either. As for Baba Ramdev, the interface/model/promoter of the company wears his saffron dhoti, a Dant Kanti smile on his face. He has given competition to the carefully planned strategic corporate planners who search for the perfect model to advertise.
The products are inexpensive; hence, a buyer does no have to think twice before trying the Kesh Kanti hair oil,  Aloe Vera gel, and Body lotion for milk protein shampoo. This is the Baba Ramdev side effect and is here to stay for long!
 ♥  We love Patanjali Products too! Check out the DusBus Hindi section for reviews and more info on their affordably priced yet quality products.