Looking for a gorgeous lehenga for your friend's or cousin's wedding? Worry not – we have it all sorted for you. Check out these 10 handpicked designs and order them online with the click of a few buttons.
In all the designs and pictures below, you will be shown Lehenga with full blouse. But since you will receive the blouse piece, you will be free to decide if you want to get your blouse stitched in the full sleeve style or any other style of your choice.
1. Green Lehenga Choli With Heavy Lace Work Dupatta
Ain't it absolutely gorgeous? The Lehenga is made of Bangalore Satin fabric. So is the blouse. The dupatta is in the translucent net style and comes with lovely embroidery work. What's more? Check out the price below. Post the discount, you can pick up this lehenga and full blouse set for a song!
Price: Rs.2,999/-
Discount: 57%
After Discount: Rs.1,299/-
2. Embroidered Lehenga With Red Velvet Blouse
3. Embroidered Taffeta Silk Semi-Stitched Lehenga Choli
Price: Rs.599/-
Discount: 38%
After Discount: Rs.370/-
4. Silk Embroidered Semi stitched Lehenga Choli With Dupatta Set
Price: Rs.4,949/-
Discount: 75%
After Discount: Rs.1,230/-
5. Banarasi Flared Lehenga With Contrast Dupatta
I am a big fan of Banarasi lehengas and absolutely loved this one. The Lehenga is made of silk and the blouse piece that comes along is of pure silk. Also check out the next piece: a very similar lehenga with full blouse. This one is in blue. The next one is in a pretty green.
Price: Rs.6,999/-
Discount: 38%
After Discount: Rs.4,352/-
6. Banarasi Flared Lehenga With Green Full Sleeve Blouse And Dupatta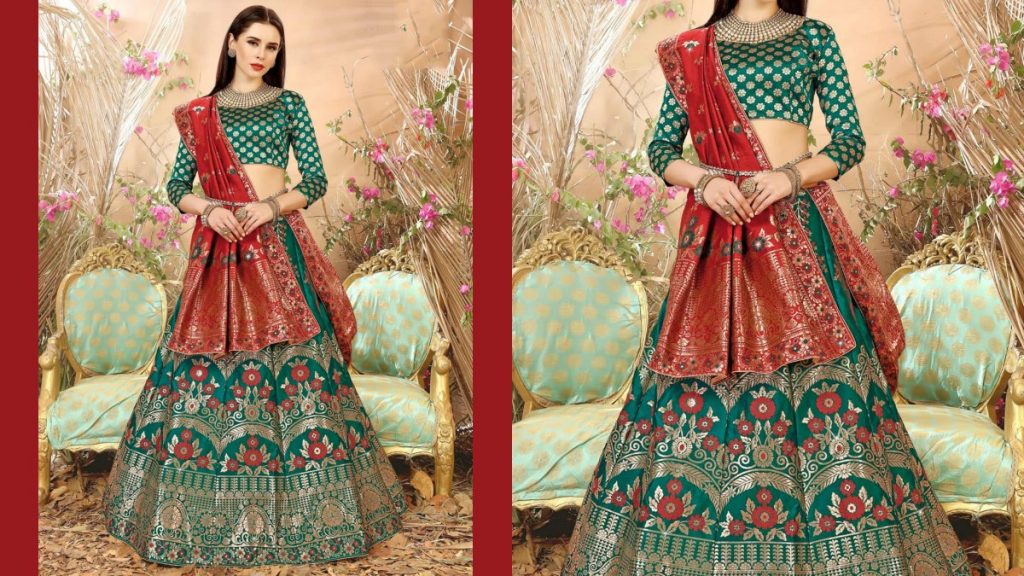 Price: Rs.6,999/-
Discount: 38%
After Discount: Rs.4,355/-
7. Pink Embroidered Lehenga Choli
Price: Rs.2,499/-
Discount: 68%
After Discount: Rs.479/-
8. Digital Print Semi Stitched Lehenga Choli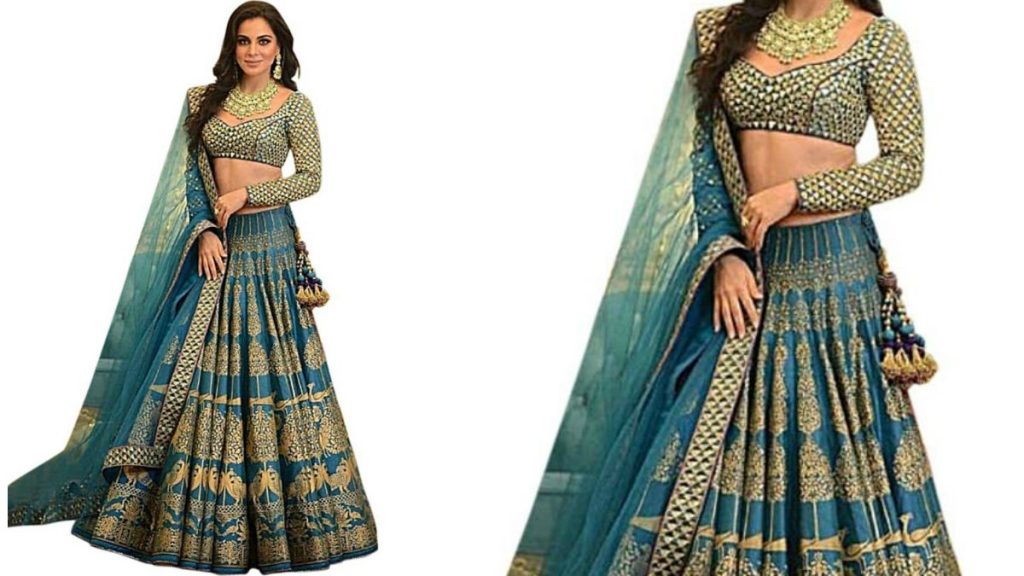 Price: Rs.1,999/-
Discount: 35%
After Discount: Rs.1,299/-
9. Blue Lehenga Choli With Full Blouse
Price: Rs.1,000/-
Discount: 47%
After Discount: Rs.530/-
10. Semi Stitched Lehenga With Full Sleeve Blouse
Price: Rs.3,999/-
Discount: 69%
After Discount: Rs.1234/-