If your anxiety about public display of feet was just a pedicure away, this article would have no substance. So much time and attention is paid to beautifying the topmost part of your body, but the bottommost part of your body is mostly ignored, although they might need utmost consideration. So let's start with some feet makeup tips and tricks for your feet goals that a mere pedicure session cannot accomplish.
4-Step Care for your Tootsies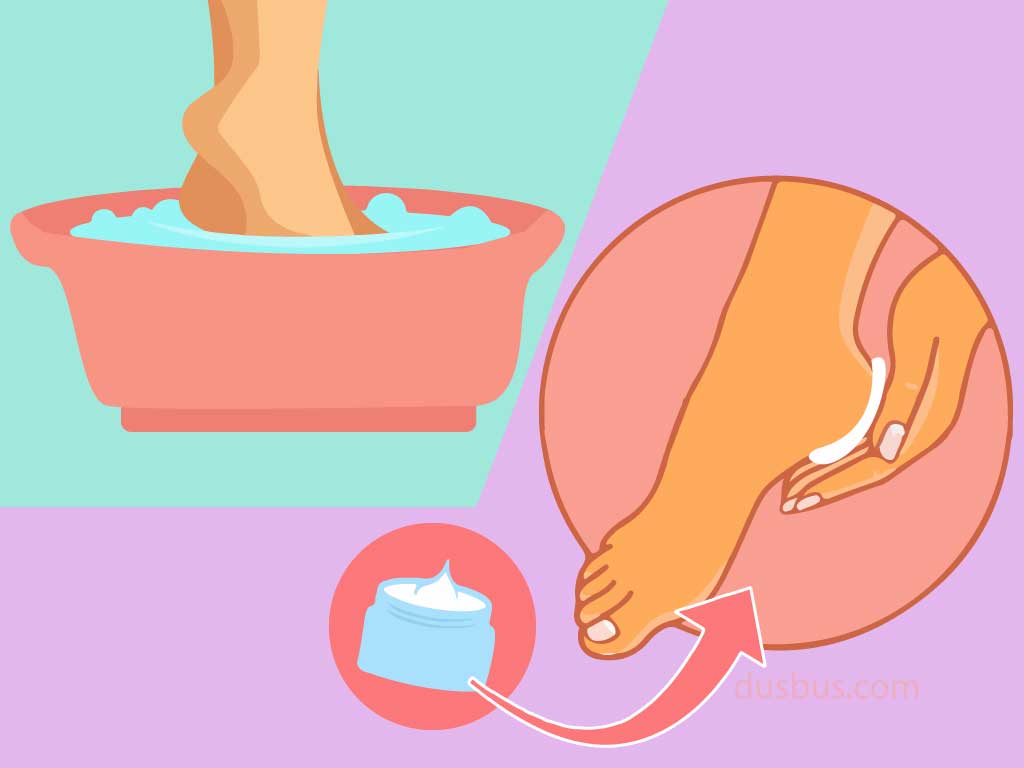 Just like your face, your feet too need the routine basic care protocol. Clean, scrub, moisturize, and protect your feet well to keep them clean, soft, younger-looking, and attractive. In short, make them touch-worthy! Spare 20 seconds to gently scour and scrub your feet during your bath time every day, and moisturize them just the way you moisturize the rest of your body. Use sunscreen on your feet if you are planning on stepping out and wearing some feet skin revealing footwear. This should be a regular routine and not ah, today my feet are asking for it kind of thing.
Hide the Imperfections with Feet Makeup
No, it's not bizarre to use a foundation and concealer on your feet; although, you may want a separate foundation for your feet to match the skin tone. Foundation coverage will help hide the visible and intruding veins, blemishes, shoe bites, corn, birthmarks, and any mark or spot on your feet. You can use latex sponge for even application of your foundation on uneven areas. Using a primer before applying your foundation takes your feet makeup a long way. A concealer goes an extra mile in helping you obscure a mark that might be screaming for attention. You can also use a waterproof gel bronzer on your feet if you are in quest of some tan for your tootsies. Always prefer a waterproof and long-lasting foot foundation. You may not go for foot makeup so often but for any special occasion, the least you want is a worry.
Powder them up for a Clean Feel
When you do not want to cover your feet with a tint or foundation base, you can simply powder them up for quick refresh, especially on a humid day. This will not only make your feet look fresh but also keep you comfortable with non-sweaty feet that do not slip out of your footwear on a hot day. You can use a tinted powder or a regular face powder with or without shimmer, depending on the occasion and time of the day. If you happen to visit the backstage of a fashion show, you'll often see the makeup artists do this to the models right before they step on the ramp, so its legit!
Playing Around with your Toenails
So let's assume your toenails are in bad shape, ingrown or asymmetrical by birth. The best you can do is use fake toenails to bring your tootsies back to the limelight and make your feet look glam. Shape and polish your toenails well. Choose a shade that complements your foot skin tone and your footwear of course. And there's a bonus tip too- some of us do have our long toe really long and sometimes longer than the big toe. Well, if that's the case, keep your foot index fingernail longer than the thumb here. This is something I personally do, and it really helps!
Get Rid of Cracked Heels
Okay, that's a step at the pedicure procedure, but we aren't relying on your salon appointment for this one. Feet scrub, feet pack and mask should be your regular routine weekly or fortnightly- take a look at your trotters and decide for yourself. You can make your own foot scrub, foot packs, and masks, but that's for another day and another post. Exfoliate your feet, cure your cracked heels at home and save your feet from further damage. Use a store-bought cream or lotion for cracked heels or try out some of our home remedies and D-I-Y tricks to make your heels soft as petals.
Accessorize your Feet
Anklets, barefoot sandals, toe rings- the market is flooded out there with foot accessories that not only help in foot beautification but also steal the attention away from feet actually to the trinkets and charms. Depending on the season, occasion and your outfit, you can try out different foot accessories and jewellery pieces. You will also come across attention-grabbing shoe clips that can be fastened to your footwear.
So, these were some feet makeup and transformation tips and ideas. Please browse dusbus.com for more ideas, suggestions, and tips.