Pair these blouses with your silky party wear sarees and amp up the style quotient. Choose from 10 beautiful pieces.
Affiliate Disclaimer: When you click on any of the links and buy a product, we receive a commission from the seller.
1. Pink Jacquard Woven Blouse
This boat neck blouse with stylish neck and sleeves will make for an awesome party wear. We picked this one from Myntra – more so for the handsome discount. See below for price details.
2. Gold-Toned & Red Printed Dupion Silk Padded Saree Blouse
3. Bell Sleeves Printed Blouse
While you can of course pair this dupion blouse with your sarees, it is a thing of beauty by itself. Wear it on top of shining blue or off-white lehenga to create a dazzling, festive look.
4. Gold Toned Phantom Embellished Padded Saree Blouse
5. Turquoise Blue Embroidered Cotton-Padded Saree Blouse
6. Green Net Embroidered Blouse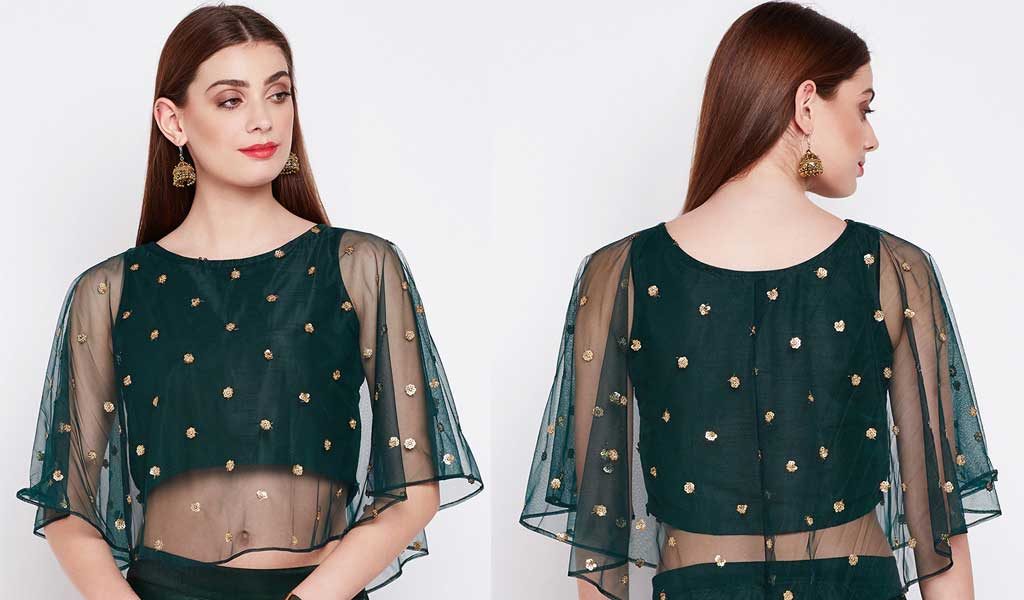 7. Women Black Solid Saree Blouse
It's the safest colour in the world. This black blouse with a golden border is elegant and stylish, both at once.
8. Grey Solid Stitched Blouse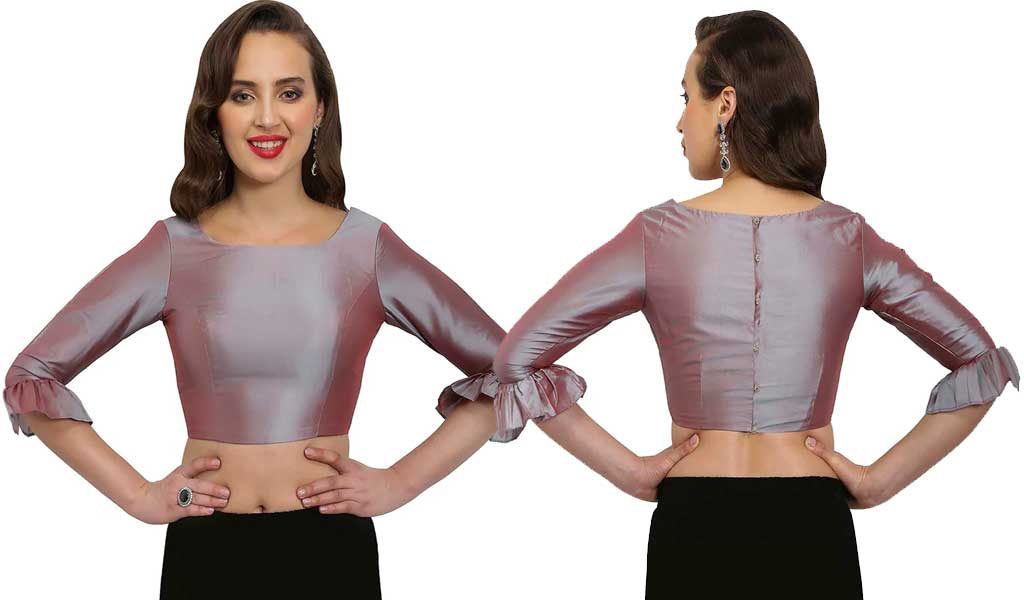 9. Gold and Red Padded Jacquard Blouse
10. Beige & Black Jacquard Woven Saree Blouse