"I have too many shoes.." said no woman ever! The problem is not in the number, but the nomenclature. The well-heeled fashionista knows her shoes as well. Here are some common types of shoes – with their proper names – so you know your corset heels from your Espadrilles.
Shoe Type 1: Ankle-strap heels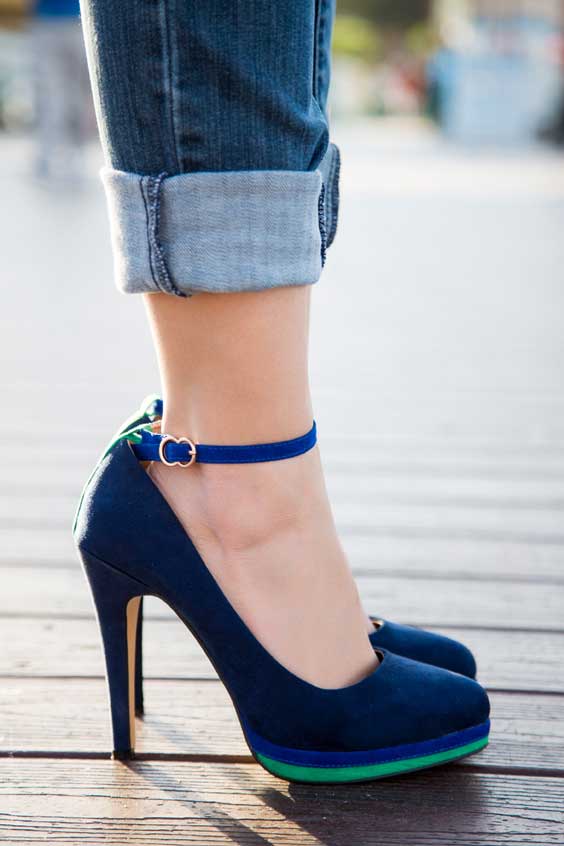 These very-much-in-vogue heels have a strap that goes around the ankle, making the heels more secure and comfortable to walk in. Wear them with a slinky formal dress to be the belle of the ball.
Shoe Type 2. Cut out heels
Getting more on the funky, cool side of high heel types, cut out heels are any type of heel that has a portion of the upper cut out for effect. Ideal for an edgy look, wear cut outs for drama.
Shoe Type 3. Wedge Sandals
Wedge sandals have a more open upper part with a strap to secure your globe-trotting feet. This versatile footwear goes well with anything – except of course, formals. But you knew that, didn't you?!
4. High-Heeled Boots
Steve Miller said, "in the wintertime when all the trees are brown, wear high heeled boots". Okay, we made that last part up. But these babies pair well under or over jeans or even with a skirt or dress.
5. Peep-toe Espadrilles
Espadrilles are basically cloth sneakers with a canvas or cotton fabric upper with a jute sole. And if they show off a pedicure, then they are peep-toe espadrilles.
6. Booties
Making their comeback within the last few years, ankle booties, that flirt with your ankles, are great for fall days when a full boot is overkill.
7. Chunky Heels
This is the general term for any heel with a wider base that is typically square. They're usually on the short to medium side, and provide more stability than traditional high heels or stilettos. Wear these with palazzos or wide pants.
8. Corset Heels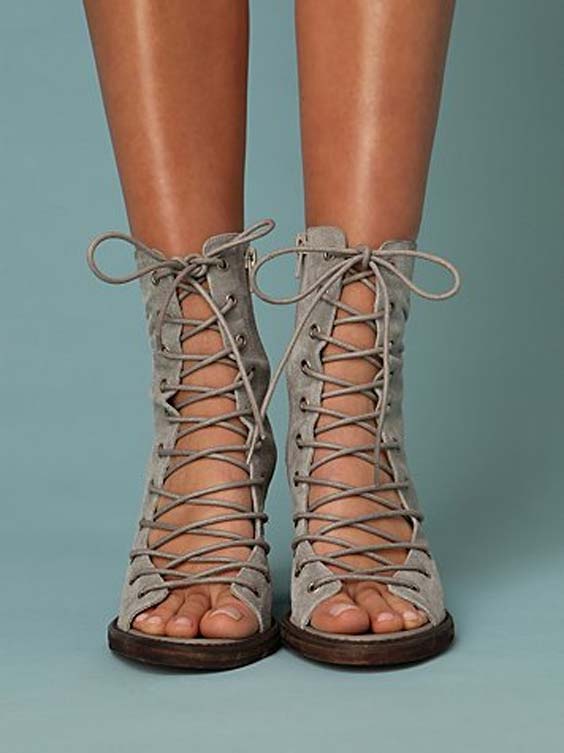 Any footwear that has the two sides tied together as a traditional corset would be, will amp up your oomph quotient much like what inspires this name. Wear this type with shift dresses and keep the focus on the feet.
9. Combat boots
Combat boots are basically military boots designed to be worn by soldiers during combat or combat training. But we wear them with boyfriend jeans to assert we are militant about being on top of trend charts!