Since the wedding season ain't too far now, I thought why not share some hairstyling tips for the shaadi-byaah times. Today, we exclusively focus on pretty girls with round faces, a la me! All you round-faced beauties, we know you keep your makeup and fashion game to the point. But do you really put in as much effort for hair? No, right? Well, that's not fair! If you want to nail the look, then you can't mess up with your mane.
Just in case you are not sure whether your face is round enough for this adivse, then here's how you can check your face type. You need a measuring tape and a notebook where you can note it down.
Step 1 Measure the width of your face around your forehead and cheekbones. These are the widest part of a person's face.
Step 2 Now measure the length from your hairline to the tip of your chin.
If the length of your face equals with the broadest width then you have a round face. Those who don't have a round face don't worry. We'll come up with something for you too.
Women with a round face, generally, prefer sleek hairstyles because it makes their face look slender and long. So now without any further ado, let's check out the hairstyle guys!
1. Loose Half Up Half Down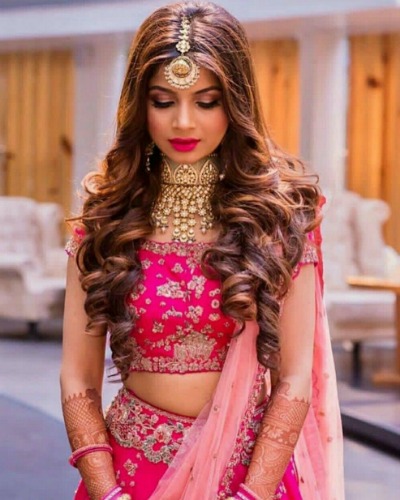 2. Rose Tucked Bun
3. Side Accent Braid With Curls
4. The French Braid Bun
5. The Curly Bun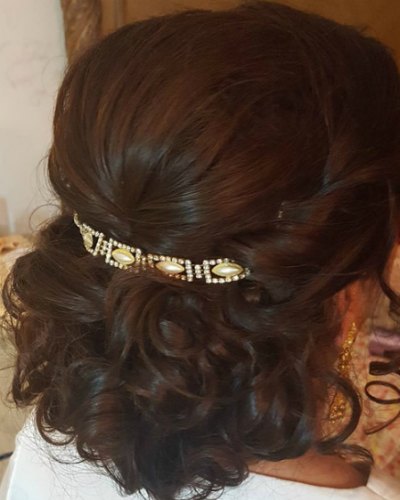 6. Cascade/Waterfall Braids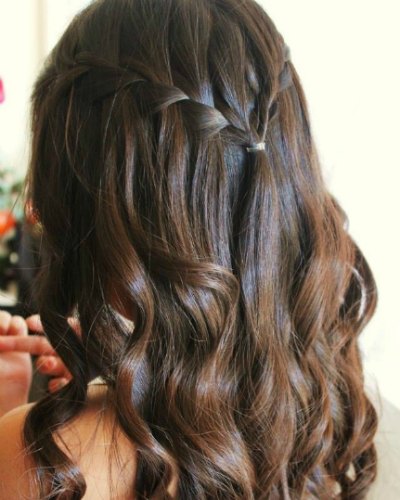 7. Side Braids With A Bun
8. Sleek low bun
9. The Braided Bun
10. The French Bun
11. Side-swept Bangs With A Neat Bun
12. Low Donut Bun
13. Puffed And One-Sided Rolled Hair
14. Messy Side Bun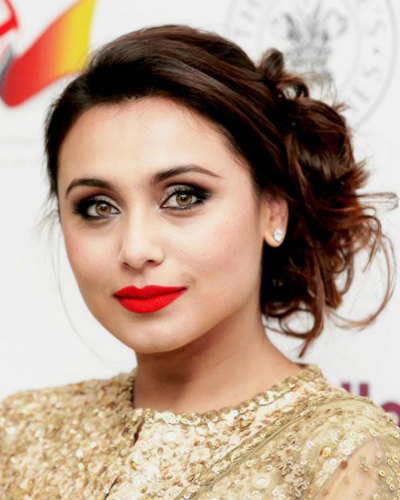 15. Straight, Sleek, Mid-Partition Open Hair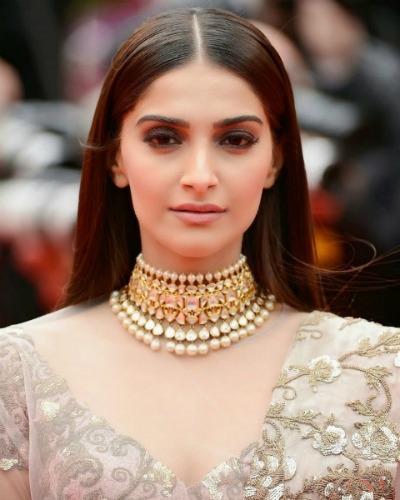 16. Front Puff With Loose Curls On Back
17. Side Parted Loose Flower Braid
18. Loose Curls, Middle Partitioned, Puffed Hair
19. High Bun With Long Loose Ringlets
20. Tiara Braid Waterfall
21. Rolled Layered Bun
22. Criss-Cross Bun
23. Side-Puffed, Centre-Parted Bun
24. Feathered Hair With Jhoomar
Points to consider while picking a hairstyle for round face:
Do not go for hairstyles that ends parallel to your chin. As this adds volume to your face cut and you beliveme me honey, that's the last thing we want.
Go for buns which have layers and volume. As this will distract attention from your face. In the above list, there are various bun styles enlisted, you can pick any one of them.
If you choose to keep your hair open, then either keep it straight or go for waves. If you struggle for frizzy hair problems then skip open hair completely. You don't want your hair to look all messed up.
Avoid hairstyles which cut down the volume on the ends.
Go for layered hairstyles this will add dimension to your face and strictly avoid blunt cuts, bob cuts.