A thin line of kohl along the outline of your eyes can turn those beautiful eyes of yours into a mesmerizing emerald and make many a male hearts skip a beat. If you too would like to get some kohl pencils for your makeup kit, DusBus lists down the best kohl pencils available in India. Jet black, smudge-proof, water-resistant, long stay and those that do not make you look like a Panda- you name it and we have it. We have a constellation of Kohls from various brands to spoil you for choices. You name it and we have it! Take your pick, gorgeous!
Affiliate Disclaimer: When you click on any link here, and buy a product, we receive a commission from the respective merchant.
1. Lakme Absolute Kohl Ultimate Kajal
This Kohl stays put for around seven hours. It is smudge-free and gives you intense colour for your eyes to make everyone go green with envy. It has a creamy texture and smoothly glides along with your lids. A smudger tip and sharper are attached on either ends of the Kohl pencil to make it handy for the user. It gives a matte finish and is an undisputed winner hand down. Besides, it's quite affordable.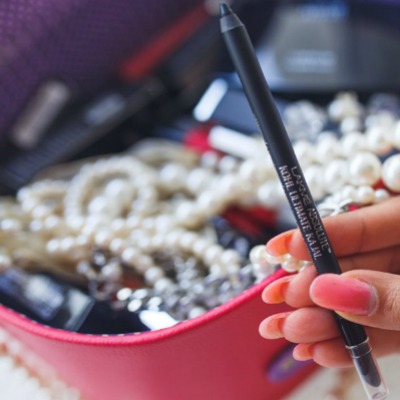 Price: Rs.500/-
Buy Here
2. Plum Natur Studio All Day Wear Kohl Kajal With Free Sharpener
If you are looking for a kohl pencil which is 100% smudge-proof, preservative and cruelty-free then you have got your right match. It's gentle on your eyes and works just fine as a liner too. Don't we love versatile makeup products ladies? Hell yes, we all do!
This is one kajal which actually lives up to its – one-stroke application and smudge-free claims. It has the goodness of Hydrogenated Castor Oil, Rice Bran Wax and Vitamin E. Moreover, 1% of the total sale amount goes to the organisations working for sustainable development of the environment. So, you can be proud of your guilty makeup shopping too.
Price: Rs.346/-
Buy Here
3. Inglot Kohl Pencil, 01 Black
Inglot's Kohl Pencil comes in as many as eight assorted shades. A pencil that is deeply pigmented and defines the eyes amazingly well; it gives the eyes a beauteous velvety look. The application is easy as it glides smoothly. It is waterproof, smudge-proof, and transfer-proof as well. The product wins extra brownie points for providing a moisturizing effect.
Price: Rs.1033/-
Buy Here
4. Colorbar I-Glide Eye Pencil, Blackout
Get smouldering eyes with the Colorbar Blackout Eye Pencil. Its intense rich black colour remains concentrated and never gets smudged. It has a highly creamy formulation. Thus the pencil glides smoothly along your eye contours.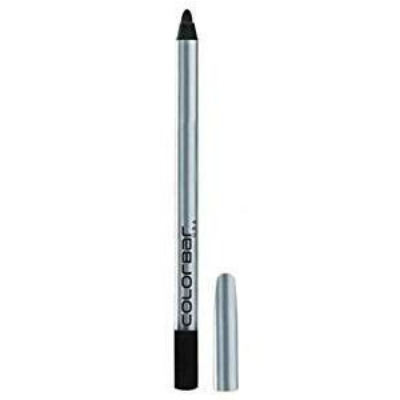 Price: Rs.453/-
Buy Here
5. Revlon Kohl Kajal Eye Liner Pencil, Black
This Eye pencil with its retractable tip facilitates hassle-free application and moves smoothly along the edges of your eyes. The intense rich colour, matte finish gives your eyes that mesmerizing look that you always wanted. With this Revlon kohl, you can now outline your eyes in your desired artistic way.
Price: Rs.235/-
Buy Here
6. Chambor Smoky Eyes Intense Kohl, Black
It's jet black kohl with a velvety soft finish, glides on smoothly without tugging or pulling. If you are looking for kohl with an intense matte finish, waterproof, smudge-proof formula then you definitely should go for this one. It's also ophthalmologist tested, so your eye's sensitivity is taken care of.
Price: Rs.580/-
Buy Here
7. PAC Longlasting Kohl Pencil (Black)
If you aren't fond of black kohls and want to add little oomph in your makeup game, then you are just at the right place. You can pick from 6 variant shades. These are available in skin and white both the shades. Generally, either you get white or skin colour in any average range. It's richly pigmented you get 100% colour payoff in just a single stroke. You can swiftly and smoothly apply it on the eye contour and inner rims. Its unique formula is perfect a mash-up of eyeliner and kajal and gives a silky, soft, smooth finish.
Price: Rs.395/-
Buy Here
8. SUGAR Cosmetics Kohl Of Honour Intense Kajal, 01 Black Out
Ready to elevate your eye game to many notches about the ordinary, Step up to the world of extreme-wear, waterproof kajals with the SUGAR Kohl Of Honour Intense Kajal. Smudge and transfer-resistant, this breakthrough formula glides on smoothly for flawless, precise application and stays put for 12 straight hours. Ergonomically designed in an easy-to-use twist-up form, this wonder product provides the pigment-rich, high-impact colour that will fill your eyes with all the definition and drama you've ever known.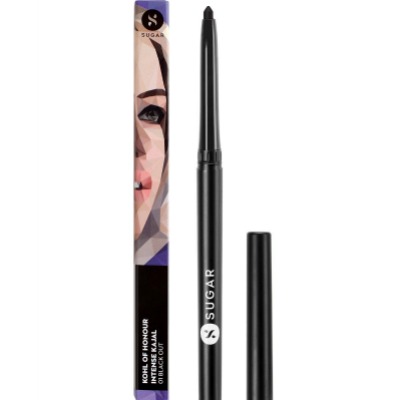 Price: Rs.249/-
Buy Here
9. Miss Claire Miss Claire Waterproof Extra Soft Kohl Pencil (Gold Cap), Black
You definitely need to add this one in your makeup stack. You can create smudged, dramatic, basic, glam kind of looks with it. It stays put without smudging for good 3-4 hours. Well, at such cheap rate this definitely is a steal. Trust me it's way better than basic Lakme or Maybelline's kohl.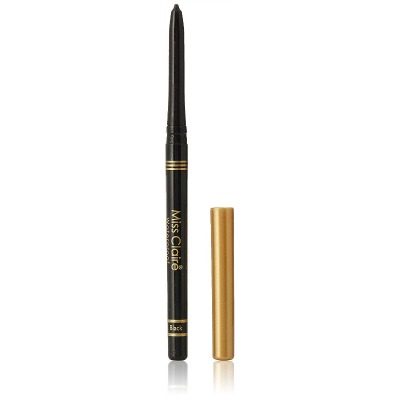 Price: Rs.132/-
Buy Here
10. Wet 'n Wild Color Icon Kohl Liner Pencil, Baby's Got Black
The Color Icon Kohl Liner Pencil by Wet n Wild is the one that you've been waiting for! These 12-hour, long-wearing liners have rich, hyper-pigmented colour, an oh-so-smooth, oh-so-creamy application, and are versatile enough to create any look you want. No wonder they're so raved about by celebs and makeup artists. We bet you'd love them too!
Price: Rs.101/-
Buy Here
11. Iba Halal Care All Day Kohl Kajal, jet Black
Picking up a herbal option is something I advocate for. But sometimes it can get a bit expensive. It is tough to find an inexpensive chemical-free makeup. Iba halal is one such brand that makes vegan, cruelty-free and halal-certified products. It's enriched with jojoba oil, and suitable for those who wear lenses. Its dermatologically tested formula is smudge-proof, waterproof and gives an intense dark black finish.
Price: Rs.195/-
Buy Here