There is no garment more convenient to wear than a jumpsuit. Did you know that the jumpsuit was originally designed for parachuters? Of course, the garment has since undergone many modifications and is now worn by (men and) women the world over for a lot more things than just parachuting.
1. Shawl Collar Solid Belted Jumpsuit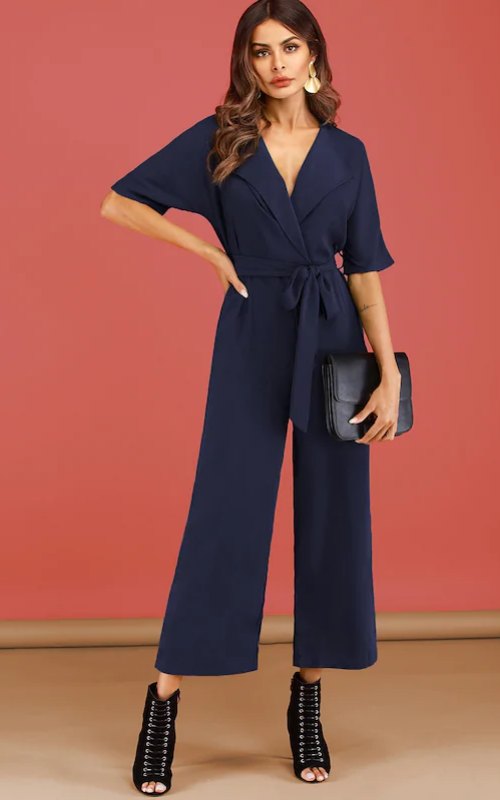 This high waist belted jumpsuit will keep you high on both style and comfort. Want some feedback from actual customers? This particular piece has got two reviews from buyers and both have given it a perfect 5/5.
2. Denim Monkey Wash Jumpsuit
Price: Rs. 2199/-
Discount: 50%
After Discount: Rs.1099/-
3. Crepe Roll Up Jumpsuit
This roll up jumpsuit is available in three other colours. Black, Green and Navy Blue. Tap on the picture to check out the remaining colours.
Price: Rs. 1999/-
Discount: 60%
After Discount: Rs.799/-
4. Solid Orange Jumpsuit
Now, this one's been given an Indian 'dhoti' look, and it's looking awesome. What say, you?
Price: Rs. 6999/-
Discount: 50%
After Discount: Rs.3499/-
5. Checkered Women Jumpsuit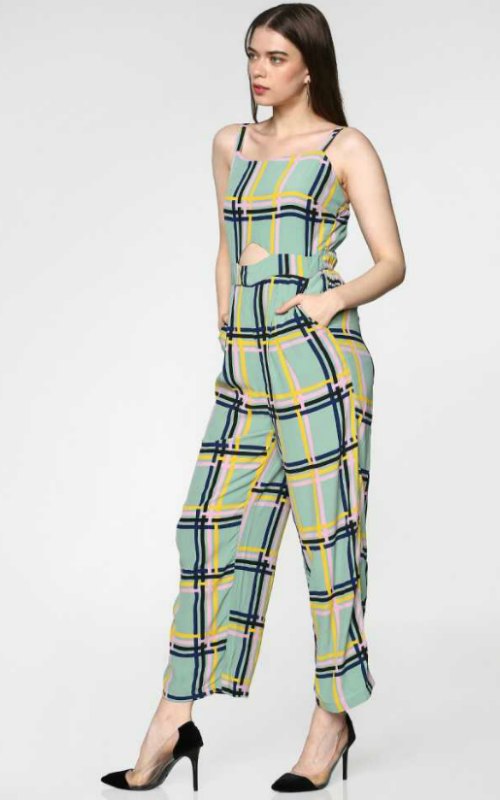 6. Cap Sleeves Jumpsuit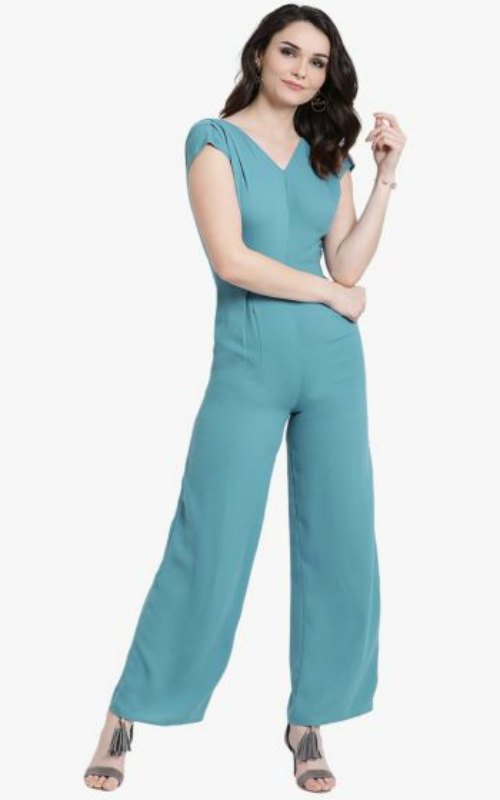 7. Printed Jumpsuit
I found this one stunningly stylish. But the all important question is: will you dare to wear it? Go for it, girl!
8. Off-White Checked Jumpsuit
If the previous one was too heady for you, this black and white checked piece may just be the thing for you. Safe yet stylish.
Price: Rs. 2999/-
Discount: 50%
After Discount: Rs.1499/-
9. Yellow Neck Flared Jumpsuit
Price: Rs. 1965/-
Discount: 27%
After Discount: Rs.1426/-
10. Solid Black Jumpsuit
Now, if you are looking for the safest jumpsuit design in the whole wide world, this is it. You can never go wrong with this solid black one.
Price: Rs. 1299/-
Discount: 52%
After Discount: Rs.623/-